---
Strong Foundation for Rigging Camera Gimbals on Car/Vehicle
---
01.

Safe, Secure Design
Proaim Trailer Hitch Adapter is the foundation of rigging camera setups on any car or vehicle.

It attaches to the tow bar of your car solidly and supports the entire rigging setup effectively.

Machined from solid aluminum, the Hitch Adapter takes 1000 kg / 2205 lb Payload.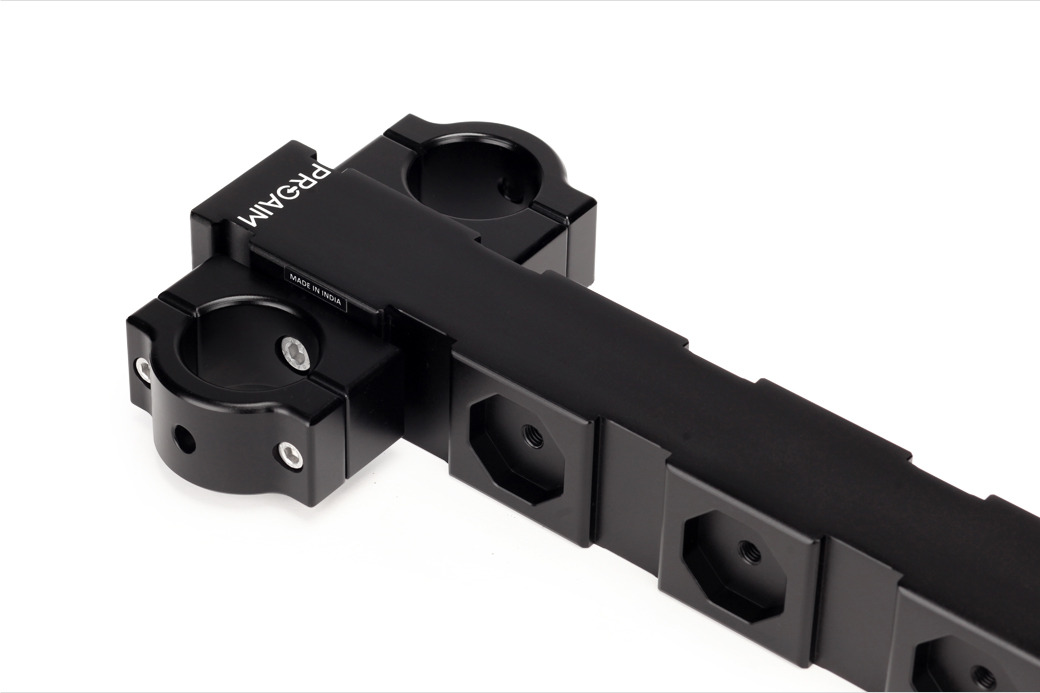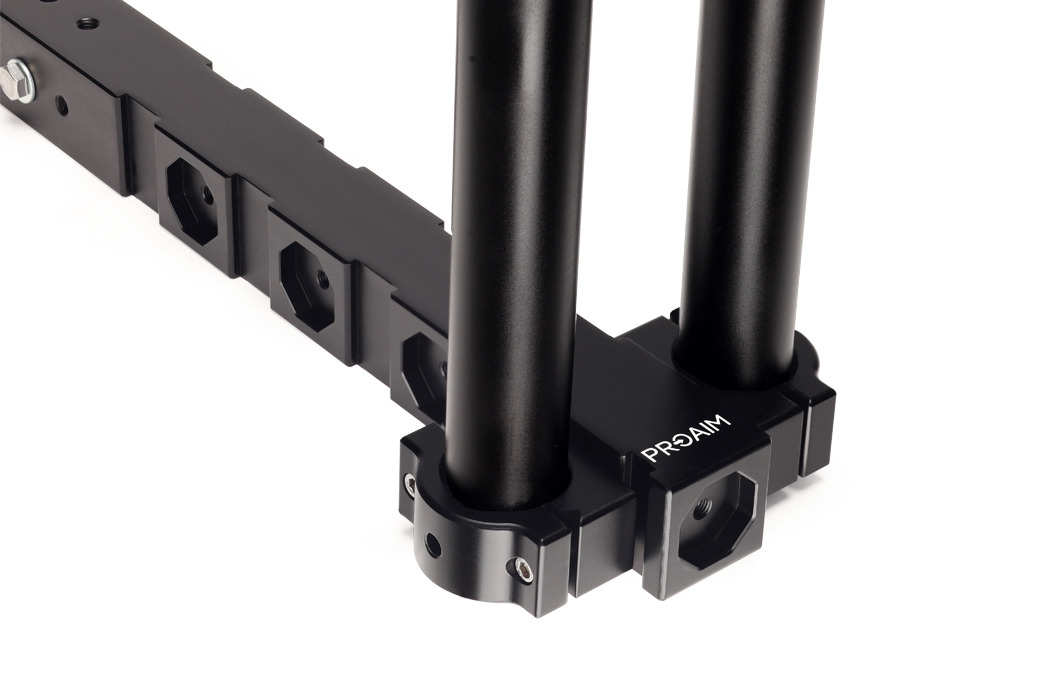 02.

Strongest Connection to Any Vehicle
The Trailer Hitch adapter is modular and provides the most robust connection to any vehicle that has a standard 2″ hitch.

Two stainless high grade 1/2″ bolts are used to make the connection.

Trailer Hitch offers Zero flex, no vibration, no sway due to the bolted mounting design.

Speed Clamp uses four stainless steel pins to prevent any twisting of the clamp and lets you mount in 90 degree and 45 degree increments.
03.

Flexible Mounting
The Hitch Adapter is customizable with four mounting points for the speed rail pipe clamps and additional mounting on the front.

You can easily use the standard Speed Rail Size (42.4mm and 48.3mm). Since the pipe clamps can be bolted on various positions, you can change the angle/position of the speed rail.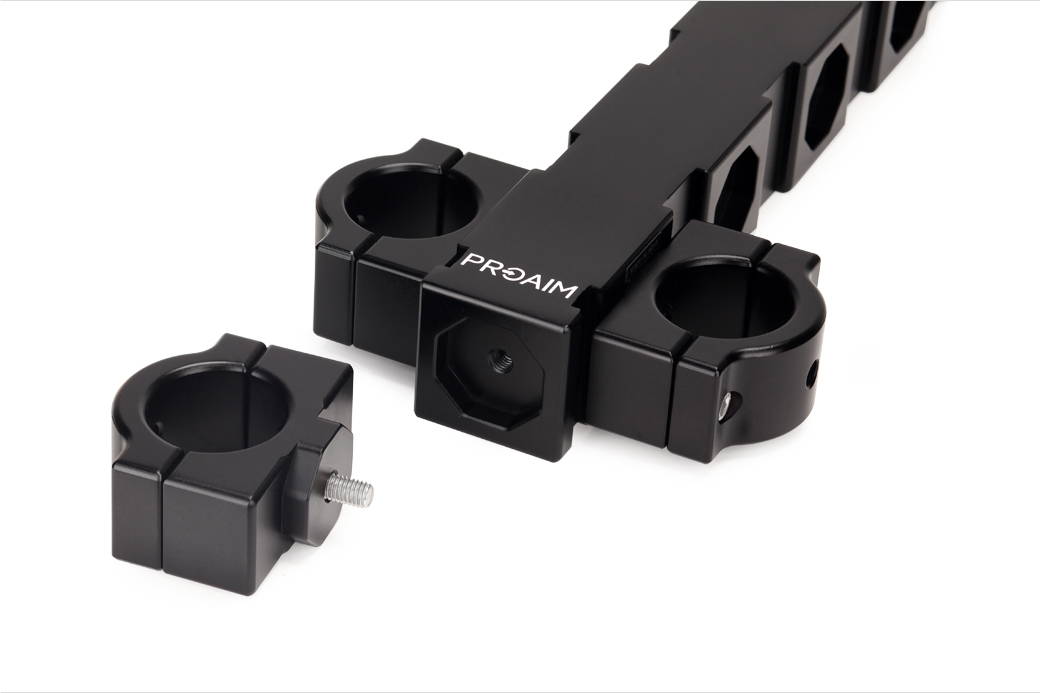 2" / 5 cm Vehicle Trailer Hitches
1.65" / 42 mm Speed Rail Pipe Clamps
18.5 x 2 x 2" / 47 x 5 x 5 cm
2" / 5 cm Vehicle Trailer Hitches
1.90" / 48.3 mm Speed Rail Pipe Clamps

18.5 x 2 x 2" / 47 x 5 x 5 cm
Proaim Trailer Hitch 42.4mm Adapter
6mm allen key
3/16 allen key
Proaim Trailer Hitch 48.3mm Adapter
6mm allen key
3/16 allen key
---
Guaranteed Fast Delivery
For all orders
Quick and Efficient
Customer service

Easy Returns
Up to 30 days
1-Year Warranty
On All Products
---