The Tripod-System of the Fourth Dimension
Extremely Stable & Full-Featured Stand Supports Large Camera Systems & Heavy Sliders.
01.

Extremely Stable & Full-Featured Stand Supports Large Camera Systems & Heavy Sliders.

The Proaim Quado doesn't just convince with its amazingly simple operation but with a new unknown Stability and a worldwide unique flexibility of the modular choice of expandability.

Thanks to its accurate production, an advance into a new dimension of bearing capacity has been made. The center load capacity is a whopping 200kg / 440lb, while the edge load from end to end is up to 90kg / 198lb.

Proaim Quado can go down all the way flat on the floor as 4" and function just as low as a hi-hat, or as a 1'6" mini stand or go up as high as full 3'9" height.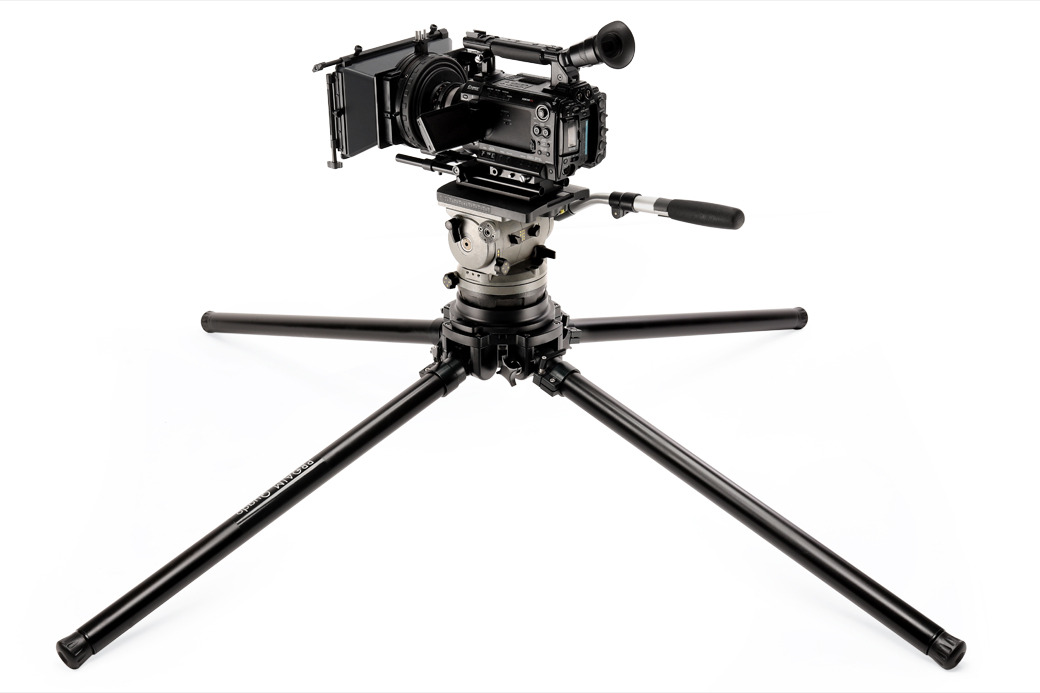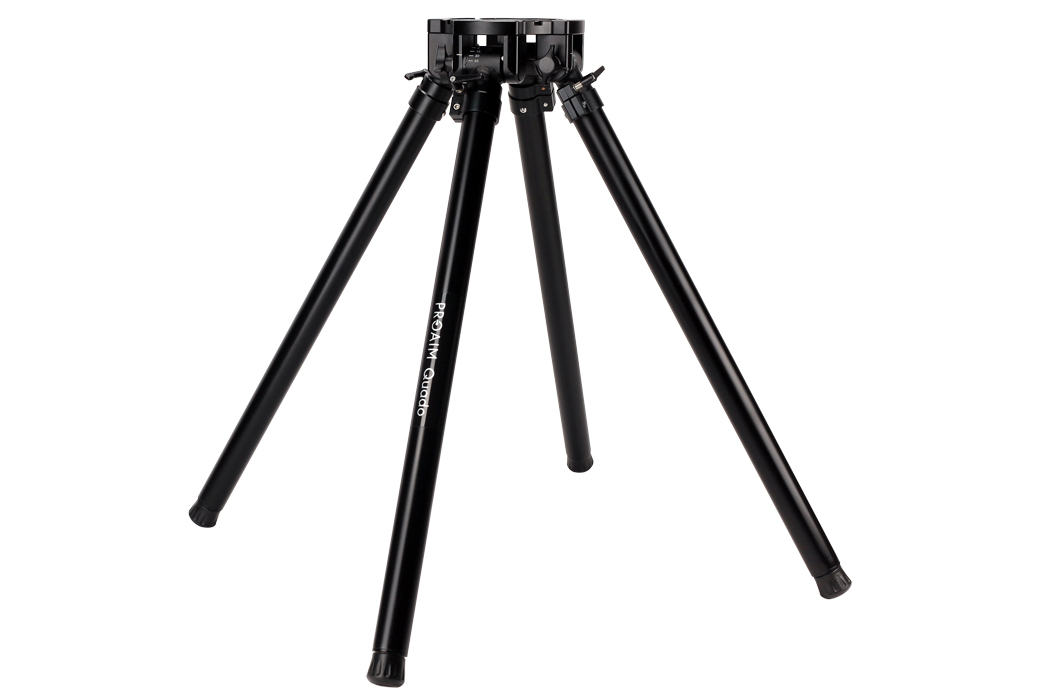 02.

Rock-Solid Strength & Stability

Four Legs provide a more even distribution of download forces to allow for broader motion without unbalancing the camera.
The Quado Stand has been designed using the highest quality materials.
Non-slip rubber feet give you a rock-solid foundation to work on.
Four locking knobs help to set the legs of the Stand accurately and firmly.
It also features a Teethed Locking Mechanism on the top of the legs to securely lock the tripod leg at the desired position.
It works efficiently with equipment such as Camera Slider and Geared Heads. When using with Sliders, open the legs as per the length of the Slider for better Stability.
03.

User Convenience

Rosette gear with angle markings makes sure all the stand legs are out at the same angle.
Built-in bubble Leveller and leg scaling give you pinpoint and fast levelling.
No spreader in the middle means nothing will get in the way of trying to mount it in unusual areas.
Quick Tool-less mounting saves your valuable production time.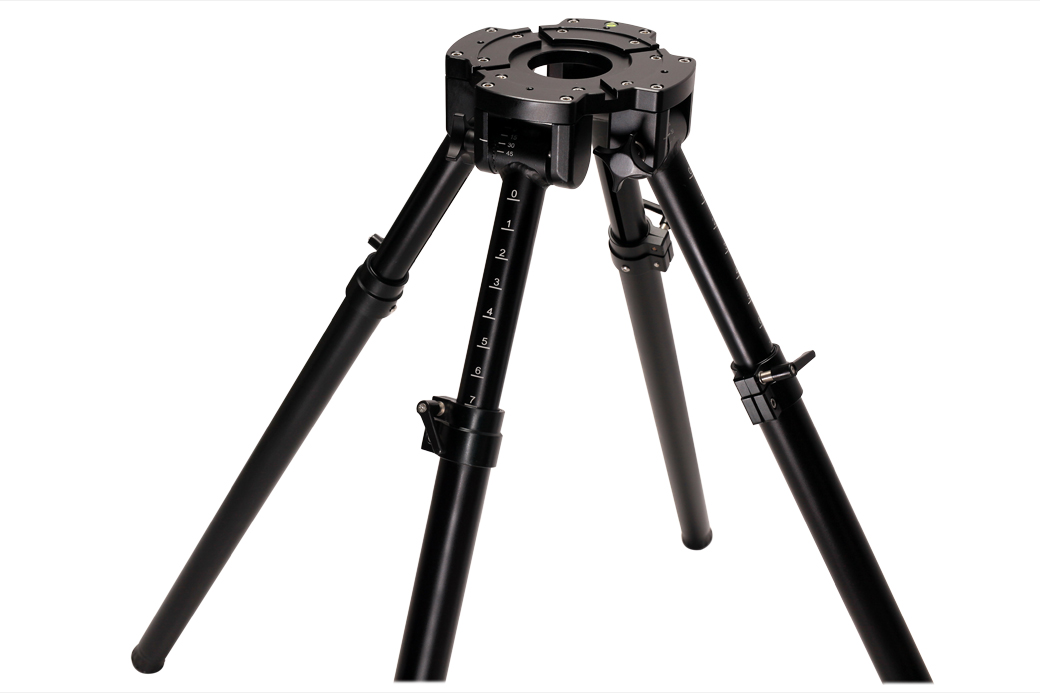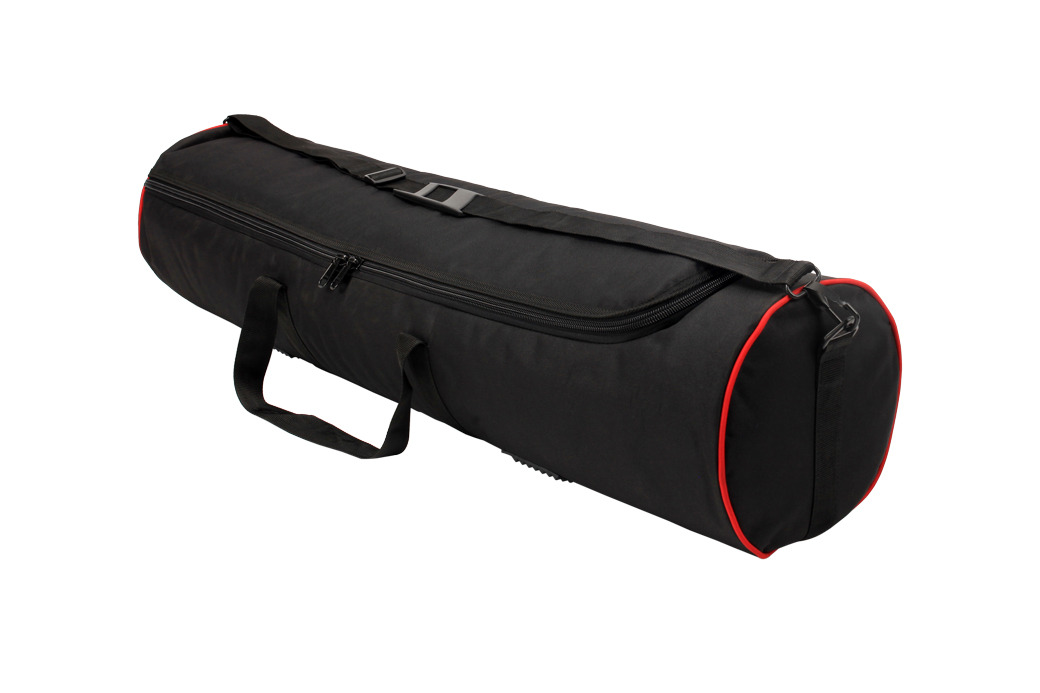 04.

Compact and Safe Storage Bag

The Proaim Quado Stand comes complete in Storage Bag with custom foam inserts to ensure full protection for the Stand. The compact bag is easy to carry with you to different sets and locations.
See how the Quado Stand Works
Centre Load Capacity: 200 kg / 440 lb
End to End Load Capacity: 90 kg / 198 lb
Maximum: 3.9 ft / 46"
Minimum: 1.6 ft / 19"
Collapsible: 2.9 ft/ 35"
Hi-Hat: 4"
Primary Leg Outer diameter: 44 mm / 4.4 cm
Telescopic Leg Outer diameter: 37 mm / 3.7 cm
Product Weight (without packing)
Proaim Quado 4-Leg Mitchell Camera Tripod Stand
Storage Bag
Guaranteed Fast Delivery
For all orders
Quick and Efficient
Customer service

Easy Returns
Up to 30 days
1-Year Warranty
On All Products