A Smart Way to Move the Camera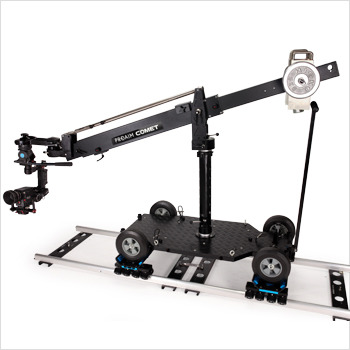 Strongest Platform Dolly
The Quad Plus Dolly has an extremely solid Platform constructed from Steel. This makes it extremely robust and can easily handle payloads of up to 200kg/440lb.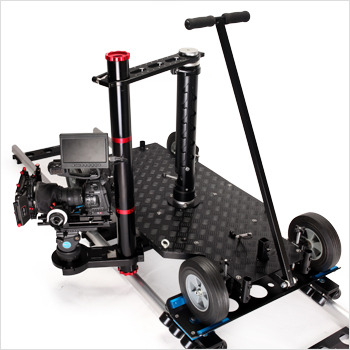 Low For The Best Perspective
The platform height of the Dolly is mere 14.5 cm / 5.7" from the ground. We wanted to make it as low as possible to help you capture those low shots very easily.
Personalize It
Quad Plus Dolly can be equipped with Skateboard Wheels for tracks or Rubber Wheels for standard floor use. You can use a tripod, a bazooka, a slider, or any other standard Euro Mount Accessory and configure it to your needs.
01.

Manoeuvres On Small Sets Like No Other Platform Dolly

We designed the Quad Plus Doorway Dolly while keeping mobility and easy operation in mind. With a 2-Wheel steering system, the Proaim Quad Plus Dolly allows for greater turning flexibility. It's capable of negotiating a too tight circle of 2 m (6 ft).
Steering Push bar allows pushing/pulling the Dolly extremely smooth and easy.
Also, The Rear Axle telescopes outward for a wider stance & stability.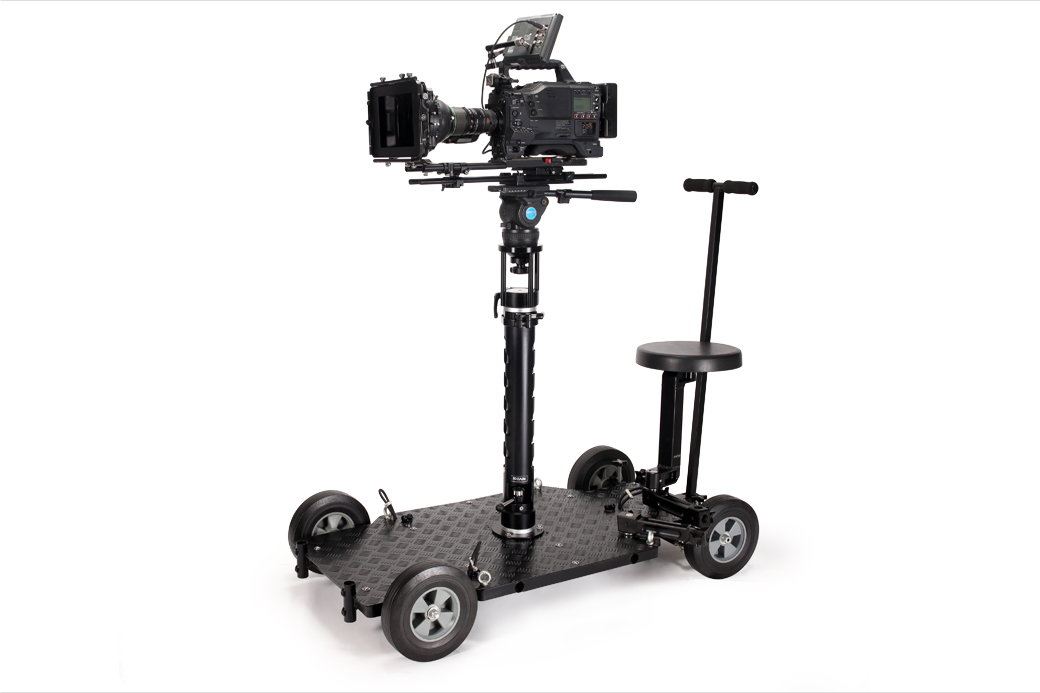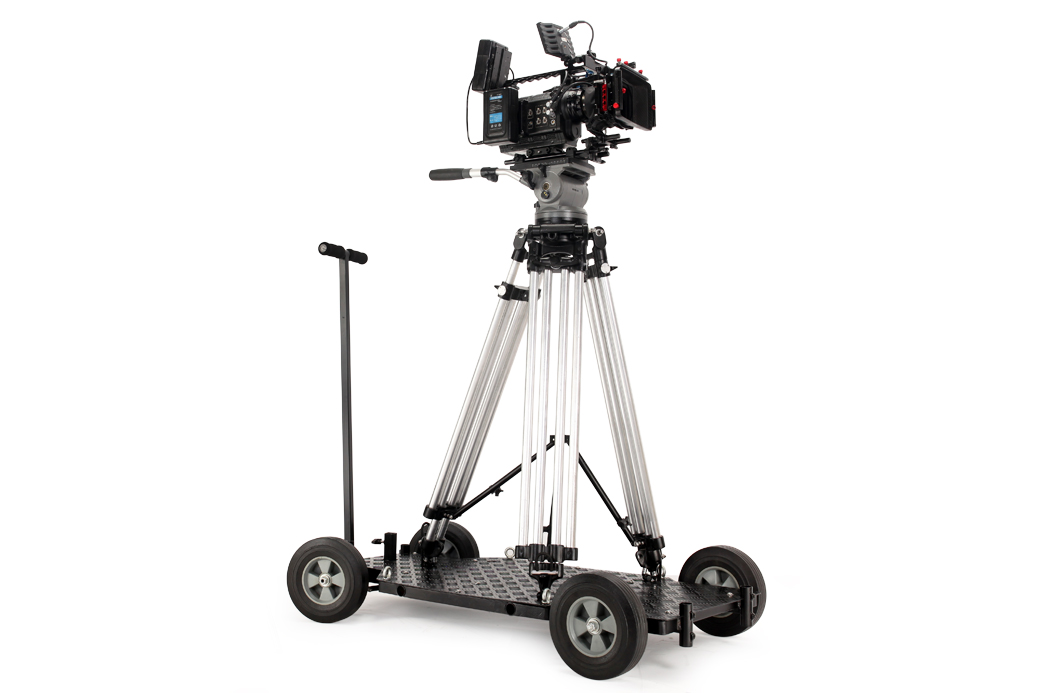 02.

Create the Shot you Envision

The Quad Plus Dolly can be configured for use with multiple setups such as slider, jibs, tripods, and geared heads, enabling you to bring the director's vision to reality.
We offer multiple accessories at highly affordable prices so that you can calibrate the Dolly exactly to your needs.
03.

Ultra Versatile Bazooka

The Proaim Telescopic Bazooka with Quick Lock Lever (Euro/ Elemac Mount), when attached to any camera dolly, provides a myriad of camera mount configurations using optional accessories.
Extendable from 69-107 cm / 27-42 inches it enables instant adjustment of the camera position with ease and comfort.
4 Safety Locking Hooks offer extra security to Bazooka camera setups.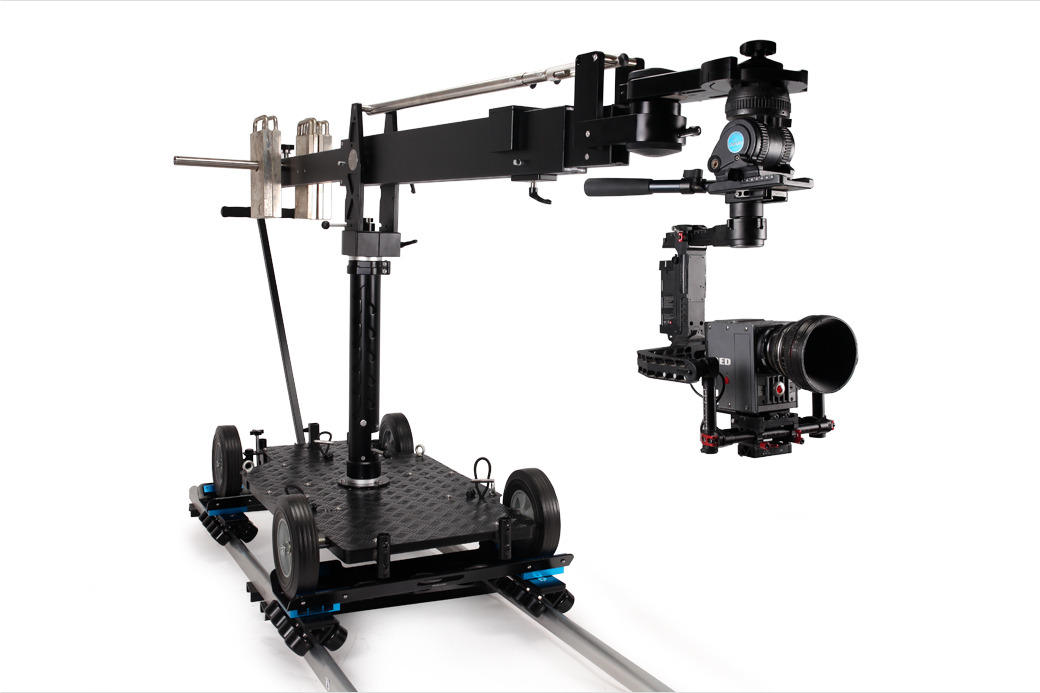 Dolly Base (Bottom) - Steel
Dolly Base (Top) - High-Grade CNC Aluminum
Diameter- 10", Thickness - 1.77", Hard Plastic Rim- 5.5"
Steering Bar can Tilt Down
Proaim 16ft Heavy-duty Camera Dolly Track, CD-25" (TRK-16-25)
Proaim Stream 16ft Heavy-duty Cinema Track (TK-STRS-00)
Compatible Track Distance
22.5" to 27" (Adjustment)
Maximum: 42" / 107 cm
Minimum: 27" / 69 cm
Proaim Quad Plus Professional Dolly
Steering Push/Pull Bar
Proaim Telescopic Bazooka with Quick Lock Lever (BZ-286-00)
Proaim Euro/Elemac - Bowl Camera Riser (100mm) (BA-267-00)
Product Weight (Without Packing)
Product Volumetric Weight (with packing)
Guaranteed Fast Delivery
For all orders
Quick and Efficient
Customer service

Easy Returns
Up to 30 days
1-Year Warranty
On All Products