---
Unleash your Creativity with Perfection & Accuracy
Error-free Shots – Precise Panning & Tilting – Easy & Handy Operations.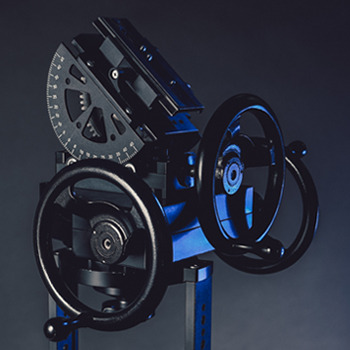 Promise Exceptional Performance
Precise Fluid Pans & Tilts; Gun Metal Gears Work, Smoothly, Quietly & Dynamically.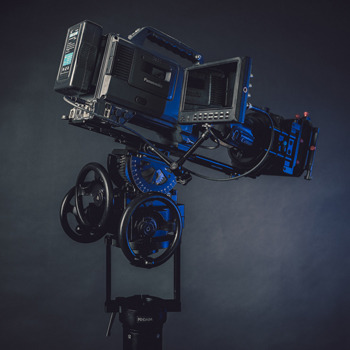 Boss in its Range
Quality Constructed Equipment works with most of the DSLR Video Cameras; offers payload up to 15 kg / 33 lb.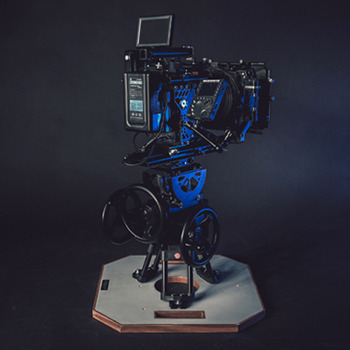 Minimalist Design
Studio & field ready design lets you win hearts of your audience at any point of time.
Gear Material : Cast iron/gun metal
Crank Material : Forge Casting
Tripod Mounting : 3/8" flat mount ,100mm bowl
Camera mounting : ¼"-20, 3/8"-16;
Tilting Degree : 45°
Panning degree : 360°

14x5.5cm Manfrotto 357 standard
Product weight (without packing)
Product Weight (with packing)
Proaim Orion Mini Gear Head
01.

Accuracy at its Max

Proaim Orion Mini Geared Head lets you control Panning & Tilting precisely to get more accurate and detailed shots.
Its intuitive design offers 360° Panning for accurate panoramic shots and 45° Tilting Movement on each side.
Independent and professional filmmakers loves to use Gear Head as it allows fast, repeatable motions precisely and quickly.
Precise geared movements in 2 directions make it a professional add-on to your kit that delivers immensely stable, smooth, and balanced shots.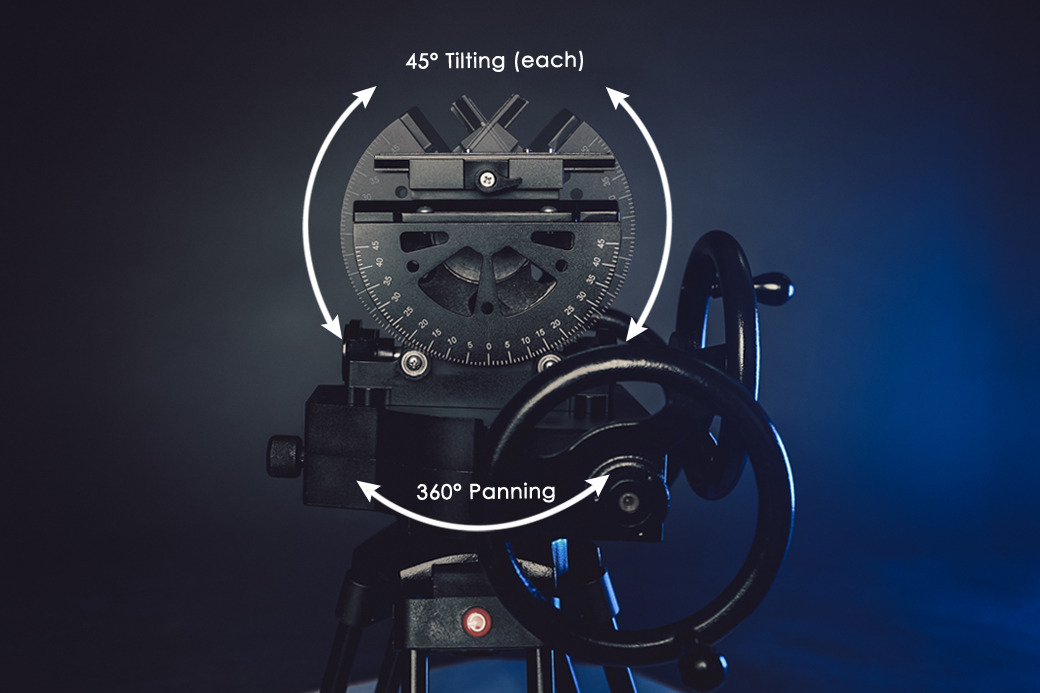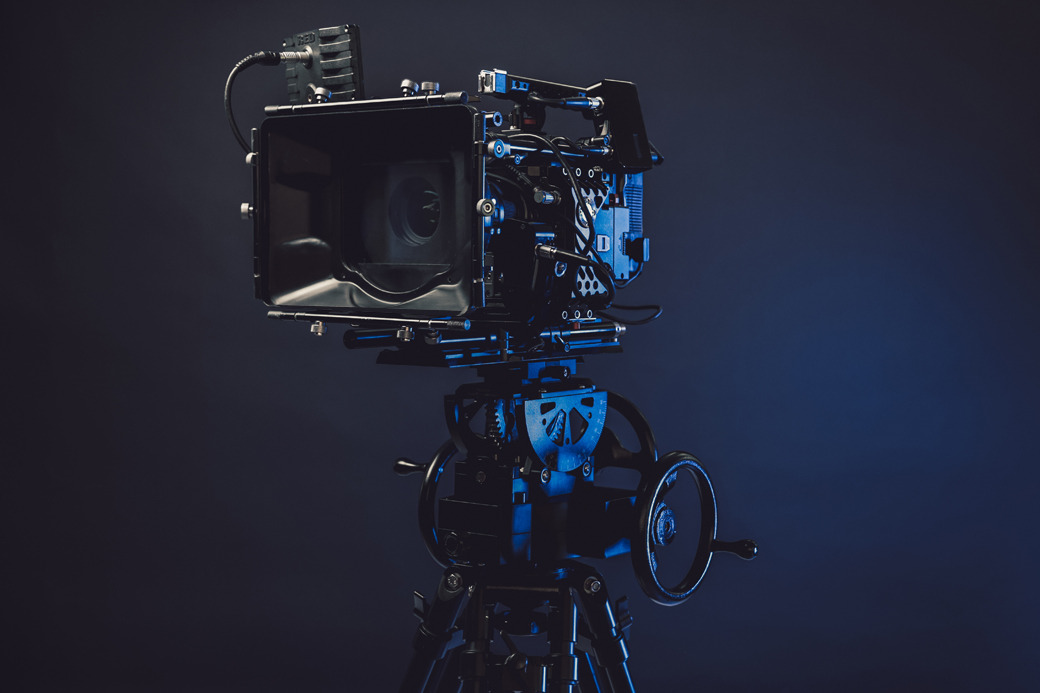 02.

Precisely Engineered

The Proaim Mini Orion Gear Head is engineered to precisely fulfil the need & ease of every Filmmaker, Videomaker & Photographer.
It has a quick-release plate to offer a stable base to a wide range of DSLR Video Cameras. Designed with sturdy cranks for Panning & Tilting Movements.
The cranks have counterbalance mechanism means it stays where you leave it.
Its Friction & Locking Mechanism controls the resistance of the pan bar. And let's you keep the panning crank in a static position when you want to use only tilt movement.
Before using, make sure to properly balance your camera on the camera mounting plate and to fine-tune the setup with adjustment knob to suit your requirements.
03.

Robust & Hassle-free Design

The high-strength metal body & gears are engineered for maximum durability & minimum wear and tear.
Likewise, it has Gun-Metal Gears that ensure very smooth & soundless operations, certainly promising a high level of performance.
Its tool-less design quickly mounts on a 100mm bowl tripod.
Fluid heads fail to deliver error-free results when working with horizontal and vertical lines. In contrast, Orion Mini Gear Head allows you to pan the camera in the mm range.
Along with these advantages, it is one of the most valuable addition to architectural, cityscape, and still life photography.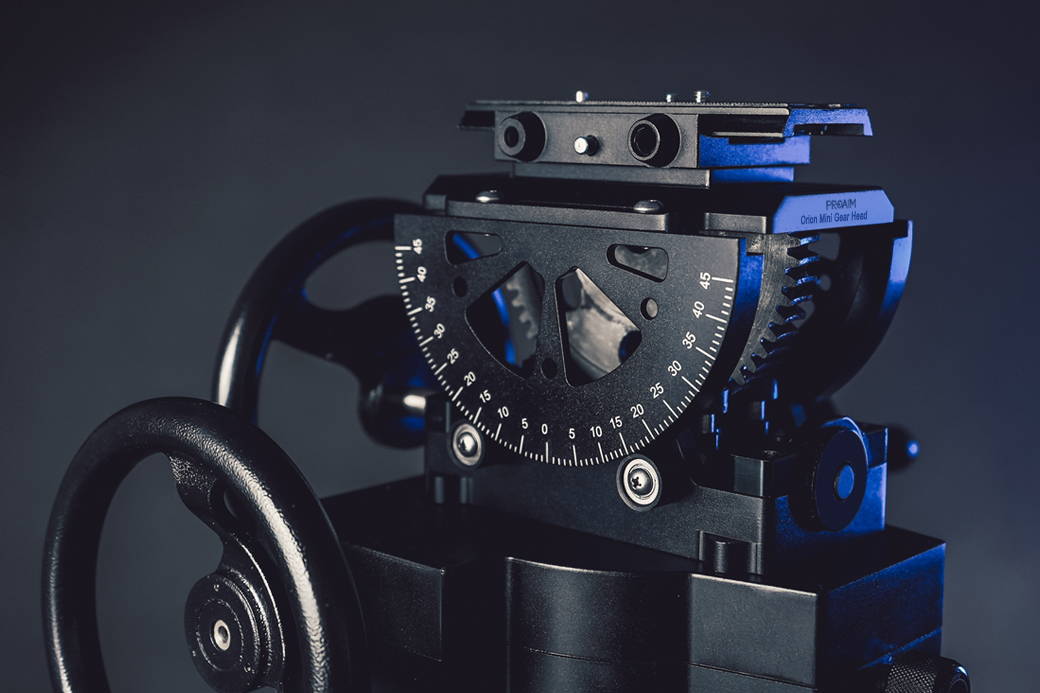 ---
Guaranteed Fast Delivery
For all orders
Quick and Efficient
Customer service

Easy Returns
Up to 30 days
1-Year Warranty
On All Products
---
Customer Reviews
03/22/2022
Rudolf W.

Switzerland
Orion Mini Camera Geared Head is GREAT
Work well, as expected. With 11kg load no problems. Fine backlash in tilt correctet by turning the excenters very slightly . Now absolutly perfect, Thanks for this fine product!
Can the turning cranks removed from the head? (Temporarily I would need to do it for weight reduction).

No, the crank on the Orion Mini head cannot be removed however, you can surely remove the handle.

How many speeds does this support?

The Proaim Orion Mini Camera Geared Head will complete 360 degrees at the following speeds:

Pan movement- 
Fast speed  - 19 seconds
Medium Speed - 33 seconds
Slow Speed - 1.23 minutes
 
Tilt movement- 
Fast Speed   - 4.45 seconds
Medium Speed - 11.2 seconds
Slow Speed  -  22.51 seconds

Are there different speeds in the Orion Mini as there are in the regular Orion head?

The Proaim Orion Mini Camera Geared Head does not have different speeds like the regular Orion head.

Does the ORIAN MINI ALSO HAVE A HARD SLOW/FAST GEAR SWITCH LIKE THE LARGE ORIAN 2K GEAR HEAD ?

The Proaim Orion Mini Camera Geared Head does not have a slow/fast gear switch like the large Proaim Orion Gear head. This head only has the manual speed control.

comes with flat base or ball base?

The Proaim Orion mini geared head comes with the Tripod Mounting: 3/8" flat mount & 100mm bowl.