---
A Professional Geared Head that gets the job done with ease.
Heavy-Duty, Lightweight, Portable and Dependable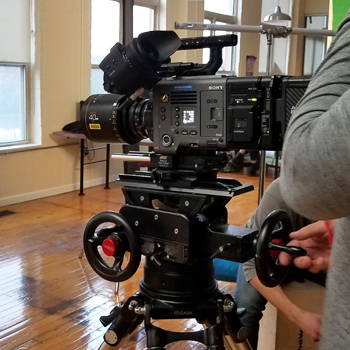 Precision
Camera Operators can set their camera to the desired position with ease - Guaranteesprecisecamera movements.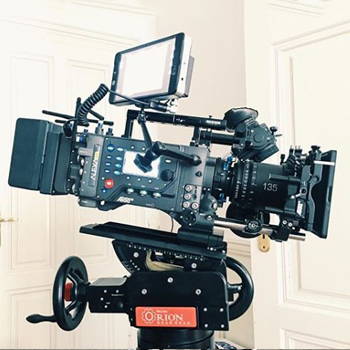 Quickest Setup Time
Completely Tool-Less Design saves time on set and takes as little as 5 minutes.
Portability
A Convenient Flight case simplifies travel and storage and makes it possible to take Orion Geared Head as hand-luggage.
See how the Orion Geared Head Works
Mitchell base, 100mm bowl
Product Weight (With packing)
At Fast Speed: 2.5 Degree/Round & At Slow Speed: 1.4
Degree/Round
At Fast Speed: 6.3 Degree/Round & At Slow Speed: 3.2
Degree/Round
Proaim Orion Gear head Mitchell Base
100 mm Bowl Base
Tightening Knob
Hard Case
Strong & Light
The Proaim Orion geared head gives you optimum support and accurate set up for numerous professional cameras weighing under 25 kg/55lbs.

The CNC Aluminum Constructed body is durable but lightweight, so you can trust the Orion Geared Head to be both long-lasting and easy to transport.

The gears are made of brass which makes the movement extraordinarily smooth and ensures minimum wear and tear over an extensive period.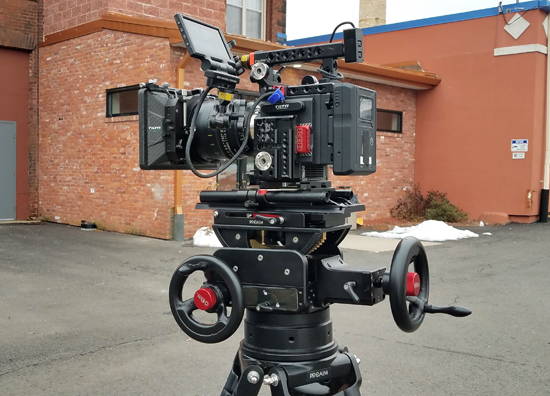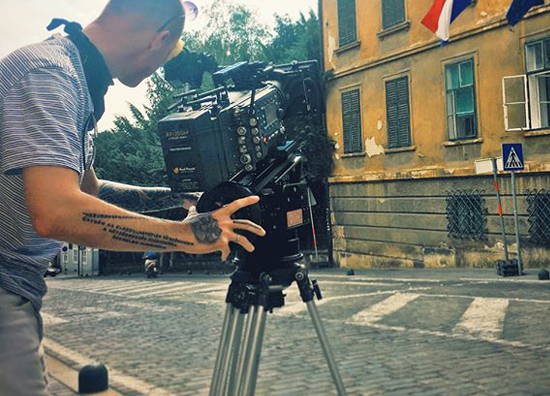 User-Friendly
Orion geared head can be used with any heavy-duty tripod system with provided 100mm bowl and Mitchell mount. It offers camera operators with an affordable tool for any production set, whether they are shooting a motion picture, a music video, a short film, a commercial or a corporate video. This completely tool-less smart addition ensures that you'll save time and energy during your next shoot.
Smart & Intuitive Design
Orion geared head's intuitive design facilitates 360° fluid pans and 35° tilts with the privilege of precise marking points for perfect tilting. A locking mechanism allows you to use pan & tilt individually.

The levelling bubble ensures precise framing and quick levelling of the head.

It features counterbalanced weighted cranks to rest the crank that stays where you left & free spin to keep crank spinning after few rotations.

Quality constructed gear change levers adjust the speed of cranks by changing the gears within.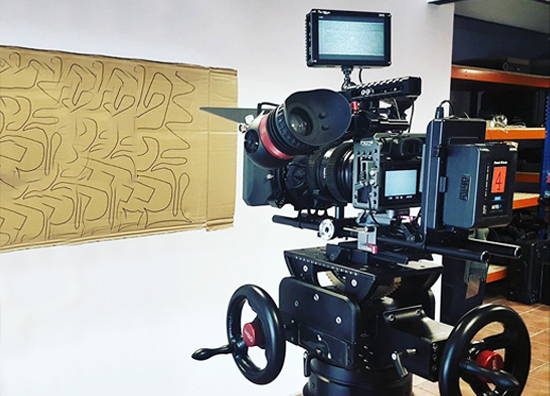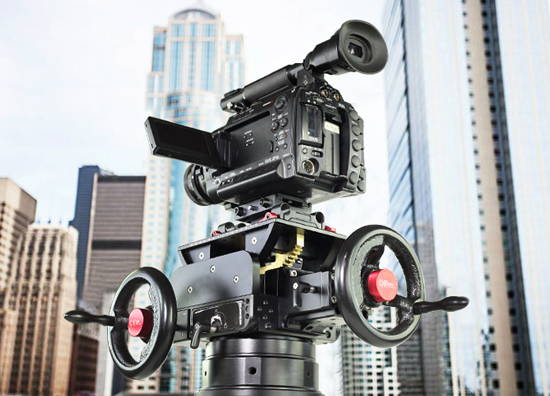 Smooth Shots
The Orion Geared Head gets the job done with ease. Specially designed for independent and professional filmmakers, it enables you to make fast, repeatable motions precisely and quickly. Precise geared movements in 3 directions, make it a professional add-on to your kit that delivers immensely stable, smooth and balanced shots.

Q: Does it mount on tripod?
Ans: Yes, it with fit to a Mitchell base or a 100mm bowl tripod.
Q: Will the fluid head mount on it?
Ans: It comes with ¼" screw mount so it will fit only incase if your head has the ¼" thread.
Q: Is its speed adjustable or it will rotate at fixed speed?
Ans: Yes, the speed is adjustable.
Q: Will external lcd monitor mount on this head?
Ans: Yes, you can mount lcd monitor on this head.
Q: How heavy is the Geared head?
Ans: It is around 16.5kg.
Q: Is it returnable for a full refund if it doesn't meet my expectations upon delivery?
Ans: Yes, absolutely. We always backup our sales. In case, you don't like the product, we take it back within 30 days and you get a 100% refund.
Ans: We provide 1 year warranty from the date of purchase. Items which are covered by the warranty period will be replaced at no cost to the customer. Replacement parts of the product will be provided at nominal cost (covering the cost price of the replacement parts only) to the customers after the Warranty Period has expired.
---
Guaranteed Fast Delivery
For all orders
Quick and Efficient
Customer service

Easy Returns
Up to 30 days
1-Year Warranty
On All Products
---
Customer Reviews
03/03/2021
DevilCatStudios
Works perfectly.
Smooth as silk and sturdy. Exactly what I was looking for.
Great Head, Great Customer Support.
As a camera operator, I searched for a while on certainly used heads, but I then came across the Proaim Orion Gear Head. I read about it, read a couple of reviews, and even showed it to other operator friends of mine to get their take on it. For the price, it seemed too good to be true, but I decided to go for it. When it arrived, I was really surprised by the weight and overall construction. This thing is heavy, which is great. The head is all-metal construction, with no major plastic parts. Every important piece is machined. The Wheels are very hefty and properly weighted in your hand as you pan and tilt. The pan and tilt axis run smooth and have two speeds to choose from. Overall, I am impressed with this Gear Head. For $2000, you can't beat this at all. For the price of this, you are getting far more than you deserve and with solid construction. Another major component to all this is their Customer Support, which is excellent. One of the reasons for the Five Star review is the outstanding Support I received from Proaim. I had a couple of issues come up with my head that I needed help with. Immediately they were responding to all emails, and even doing their own follow-ups when they had not heard from me yet. In this business, Customer Support is everything. When your job relies on your equipment working 100%, it is pertinent that when things go wrong it can be fixed, quickly. Overall, I am very happy with the Proaim Orion Gear Head. If you are looking to get your feet wet with Wheel Operating, you cannot go wrong with this at all. The construction is solid and the performance is smooth. You will be pleased."
02/28/2021
Cynthia W.

United States
Orion Head is Spectacular
The Proaim Orion Geared Head just arrived, and after spending a couple of hours with it I must say that it is of Outstandingly High Quality both in design and construction. It's the perfect size for today's digital camera systems including everything from a Sony FS7 to an Alexa with all the bells and whistles. I also got the Proaim Heavy Duty 100 mm Tripod to use with it and the combination is superb. Well Done Proaim! Cynthia Webster DP Los Angeles .
Have a Question?
Be the first to ask a question about this.
Ask a Question