Proaim LT Universal Laptop Workstation for Tethered Shooting
---
THE MOST EASY TO CARRY WORKSTATION
Super-Compact and User Friendly. Pop it into Action Instantly!
01.

TAKE TETHERED SHOOTING TO THE NEXT LEVEL
The Proaim Portable Workstation enables the use of laptops while you are on the field or working in a space constraint, with some tripods and no tabletops around. The complete kit allows you to quickly mount your Laptop onto a Tripod or a Light Stand. Being able to do this, helps you in keeping a close watch on the images and video and allows you to make instant adjustments to the look, which might not be possible while looking at an image or video on the back screen of the Camera. Tethered shooting on location instantly makes you look more professional, work quicker, and achieve the look easier.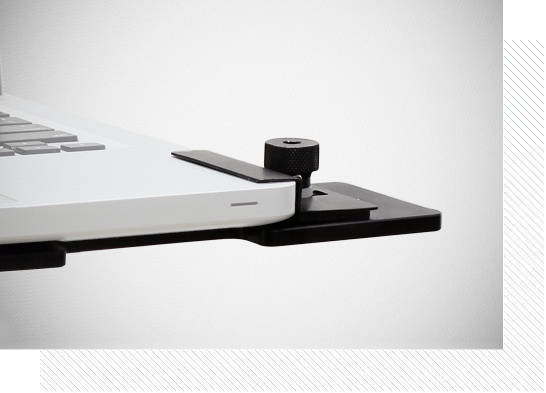 02.

COMPATIBILITY
The Proaim LT Workstation is compatible with any laptop that has a height between .375" to 1". Laptop having a length between 10" to 17" Inches and width between 7" to 11" inches can fit easily onto this workstation.


03.

EXTREMELY PORTABLE, HELPS TO KEEP THINGS ORGANIZED
The Proaim Laptop Workstation is an ultra-portable solution that you can carry in your bag and set up within seconds. Do you want to use it on a C-Stand? Put it on the Clamp. Need to put it on the ground? Use the included legs and put the workstation on the floor. Want to install it on a traditional tripod? No issues put on the Curved Bracket.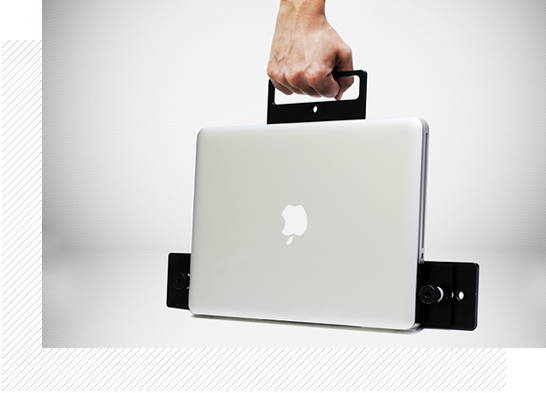 MAKE YOUR LAPTOP MOUNTING MORE SECURE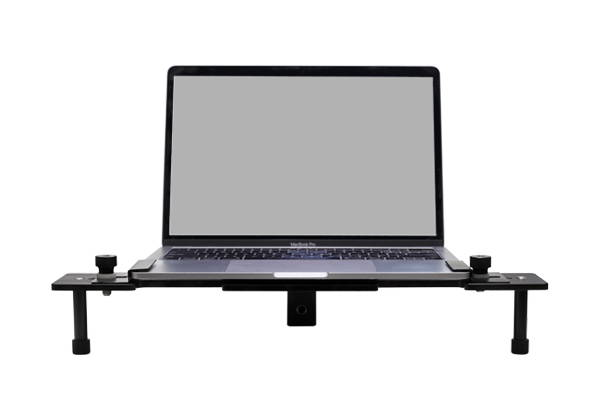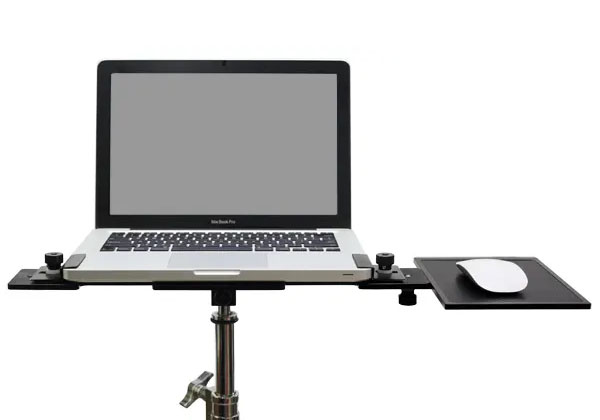 Height Range: 0.375 to 1" / 9.5 to 25.4 mm
Base Platform: 17.5 x 11.1 x 0.25" / 44.5 x 28.2 x 0.6 cm
Curve Bracket: 11.5 x 4.3 x 2.4" / 29.2 x 10.9 x 6.1 cm
C-Stand Clamp: 2.5 x 1.2 x 2.4" / 6.4 x 3 x 6.1 cm
Shim Set (6pcs): 2 x 6mm, 2 x 3mm, 2 x 1mm

Base Platform
Curve Bracket
C-Stand Clamp
2 x L-Brackets
6 x Shims
4 x Locking Knobs
2 x Robust Legs
---
Guaranteed Fast Delivery
For all orders
Quick and Efficient
Customer service

Easy Returns
Up to 30 days
1-Year Warranty
On All Products
---