Proaim Mitchell Heavy-duty Camera Tripod Stand with Spreader
Save

Liquid error (product-badge line 32): -Infinity

%
---
HEAVY-DUTY, BUILT-TO-LAST TRIPOD STAND - GETS THE JOB DONE WITH EASE!
01.

IDEAL SUPPORT SOLUTION
Proaim Mitchell Tripod Stand is a versatile, robust and lightweight tripod that is easy and fast to setup.
It is a 2-stage aluminum video tripod with twin legs structure, an adjustable middle spreader and a floor spreader.
Quick-Lock Levers allow comfortable single-handed adjustment of all leg sections.
It supports 250kg / 551lb payload at 35" height and 80kg / 176lb at 66" maximum height.
The Mitchell Tripod Stand works extremely efficiently with equipment such as Camera Slider, Dolly, Jib and Geared Heads.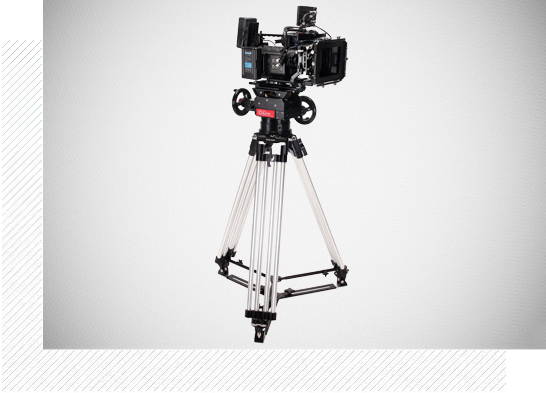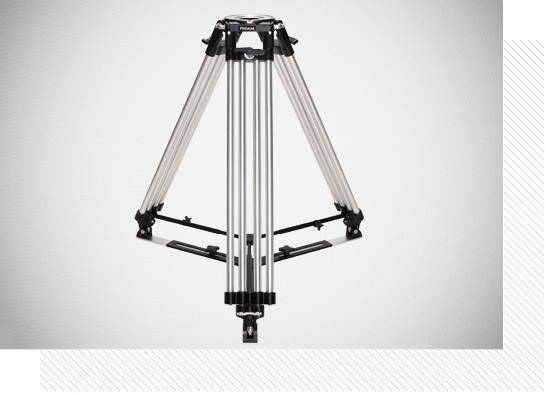 02.

EXTREME STABILITY & STRENGTH
Proaim Mitchell Tripod Stand has a double spreader that offers extra stability.
The Mitchell Stand has been designed using the highest quality materials.
Exceptional torsional stiffness ensures that the Tripod doesn't twist during panning movements.
03.

STRONG BASE FOR TRIPOD
The Spreader gives a strong foundation to Tripod and provides maximum stability on flat ground.
The universal floor Spreader accepts all spiked tip tripods.
Spreader's legs have adjustable knobs that allow for easy and stable adjustment of Tripod's height.
Three locking hooks help to set the legs of the Tripod accurately and firmly.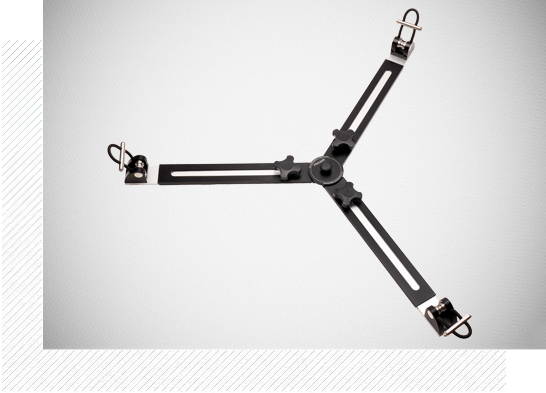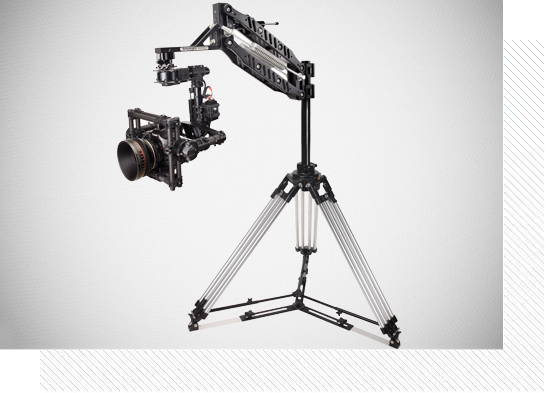 04.

USER CONVENIENCE
Mitchell mount easily allows you to use a wide variety of compatible devices.
The hinged construction enables the Spreader to fold with the Tripod for ease of transportation.
Quick Tool-less mounting saves your valuable production time.
Pressure Die Cast Aluminum

at Minimum Height: 250kg / 551lb
at Maximum Height: 80kg / 176lb
Product Weight (without packing)
Product Weight (with packing)
All Tripods with Twin Spiked Feet
Product weight (without packing)
Proaim Heavy-Duty Mitchell Tripod Stand
Proaim Tripod Spreader
INCREASE YOUR MITCHELL STAND'S VERSATILITY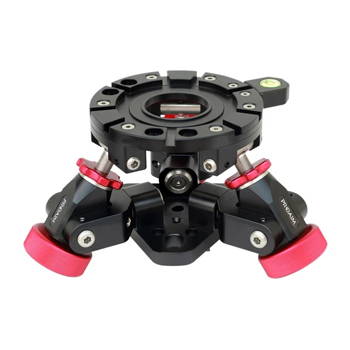 Proaim 3-Way Leveler

The 3-way leveler offers an ideal solution to fast and easy leveling of camera setups. It is fitted between Tripod and camera head and is used in combination with tripods that don't have a built-in leveling mechanism. Its three adjustment dials enable the operator to make fine, fingertip adjustments & ensure the camera is perfectly level.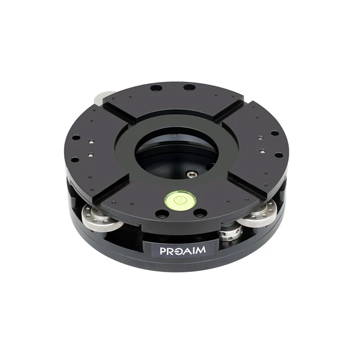 Proaim 4-Way Leveler - Mitchell to Mitchell

The 4-Way Leveler offers an ideal solution to fast and easy levelling of heavy camera setups. Designed to level Mitchell mount gear; it comes with Mitchell top and Mitchell base fitting. High-quality CNC aluminum construction ensures secure fitting and payload up to 80kg/176lb. The 4-Way Leveler is a balancing tool for multi-purpose use and can be configured according to your needs.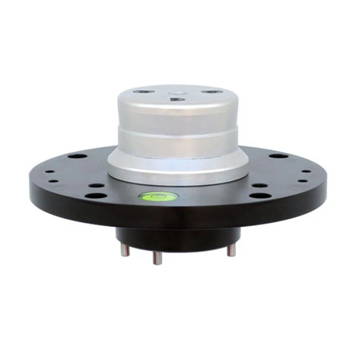 Proaim Mitchel to Euro Adapter

The Mitchell to Euro Adapter provides a simple, easy, and secure way to mount Euro mount supports onto the Mitchell Tripod. Made from high-grade aluminum, the adapter features a Mitchell mount on the bottom and a Euro mount on the top. Knobs on the bottom tighten the adapter in place, so your gear stays secure.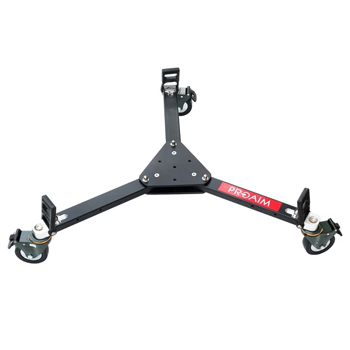 Proaim Portable Dolly

Proaim Portable Dolly is ideal for moving your Mitchell stand accommodating large camera setups, jibs etc. Constructed with high-grade Aluminum, it carries a maximum payload of 500kg/1100lb and captures highly effective fluid motion shots. This heavy-duty dolly folds down into a compact size for easy transportation to your next location.
---
Guaranteed Fast Delivery
For all orders
Quick and Efficient
Customer service

Easy Returns
Up to 30 days
1-Year Warranty
On All Products
---
Have a Question?
Be the first to ask a question about this.
Ask a Question