---
BUILT FOR THE FEARLESS
The Ultimate Adventure-Ready Companion!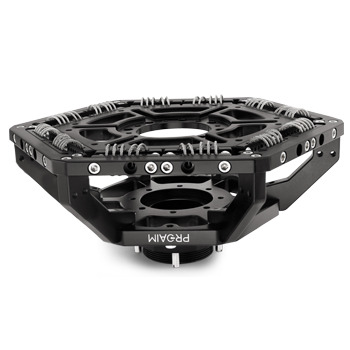 Capture Naturally Smooth Shots
No moving shots are too rough for 4 Dimensional Isolator while eliminating all Noise & Shakiness.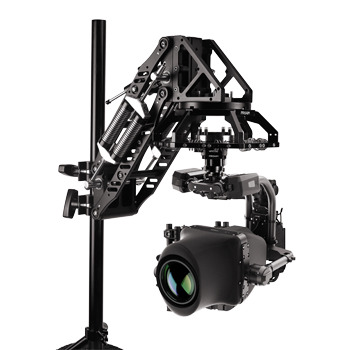 Highly Adaptable
Adapts Any Camera Gimbal Setup ranging from 10-30kg/11-110lb.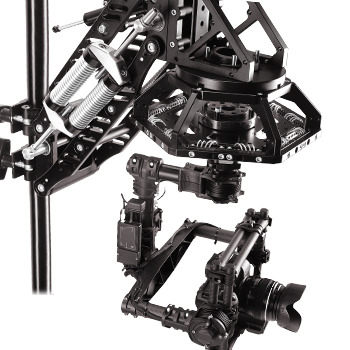 Quick to Mount
Easily mounts on Mitchell Tripods, Cranes, Jibs, Sliders, Shock Absorber Arms, and Dolly Systems.
See how the Glide 4-Dimensional Isolater Works
Proaim Airwave XL Shock Absorber Arm (30-65kg) for Camera Gimbals
Proaim Euro/Elemac to Mitchell 4-Way Camera Leveller Offset Bracket
Top: Mitchell
Bottom: Mitchell
Payload on Double Wire Bracket: 20‐30kg
Payload on Single Wire Bracket: 10‐20kg
Diameter: 12.7"
Diameter w/o tether point: 8.85"
Top Plate Thickness: 15mm
Bottom Plate Thickness: 12mm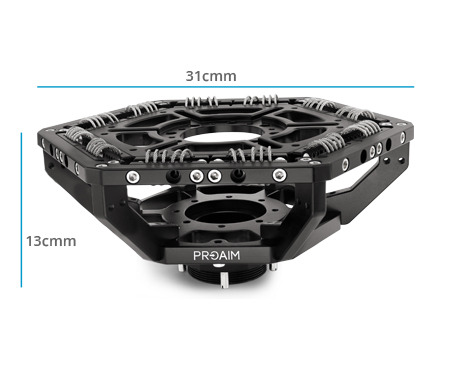 Product Weight (without packing)
Product Weight (with packing)
Proaim Glide Vibration Isolator
Castle Nut Wrench
Hard Case
01.


Well-Engineered 4-D Isolator
Get the highly advanced, most up-to-date Camera Vibration Isolator for the smoothest footage.
Proaim brings you the 4-Dimensional Glide Isolator for capturing perfect shots on off-roads, bumpy roads, or rough terrains.
It easily handles large Remote Pan Tilt heads and Gimbal systems like the DJI Ronin or Freefly MōVI.
You only need to mount it over on any vehicle, car, camera cranes jibs, or camera rickshaw dolly and get the superb filming experience.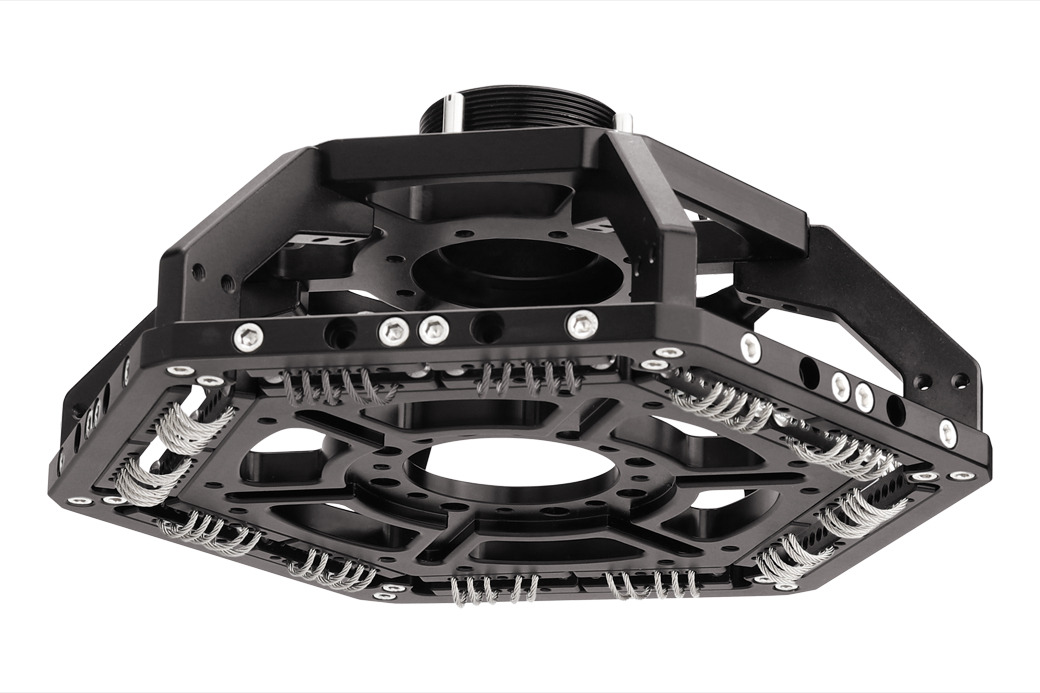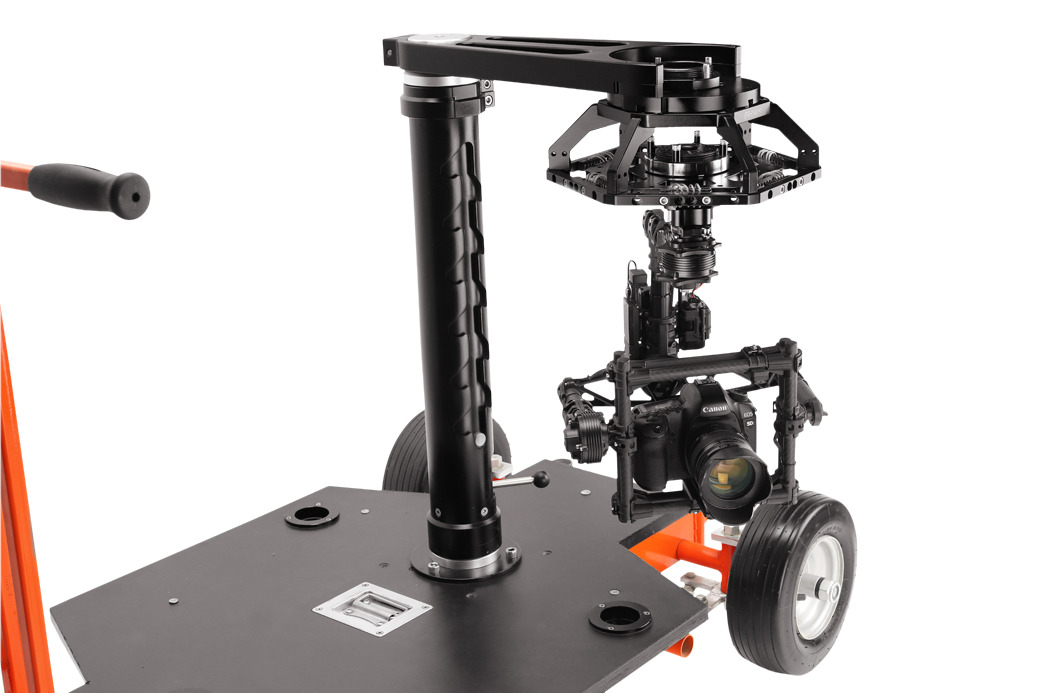 02.


Wide Absorption Range
The Proaim Glide Shock Absorbing System offers a 5-50 kg / 11-110 lb heavy payload capacity.
It has two strategically configured Wire Brackets to support the gimbal & absorb inertial movements.
These Wire Brackets are removable, and any of them can be used in the center when the camera setup weight is lighter.
And the numerous universal threads 3/8"-16 & 1/4"-20 over it used for underslung and over-slung mounting of your gear.


03.


Built with Precision
This Mitchell vibration isolator dampens the shocks from hard mounts like car rigs, cranes, and cable-cam. As a result, it eliminates the shot's shakiness & tremblings.
It reduces the stress on your Gimbal motors as gimbal works only on a softened range of vibrations which increases the life of your gimbal.
Also, it comes with Castle Lock for quick mounting on any Mitchell Mount Tripod, Dolly, or Isolator Arm.
And it has a complete packaging solution making it portable & travel-friendly.
Guaranteed Fast Delivery
For all orders
Quick and Efficient
Customer service

Easy Returns
Up to 30 days
1-Year Warranty
On All Products