Add More Depth to Your Cinematic Creations!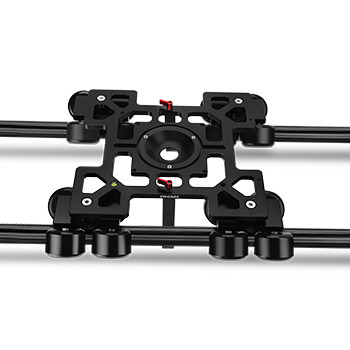 Smooth, Gliding Shots Like Never Before!
A unique 16-wheel set facilitates velvety-smooth mobility for capturing seamless tracking shots.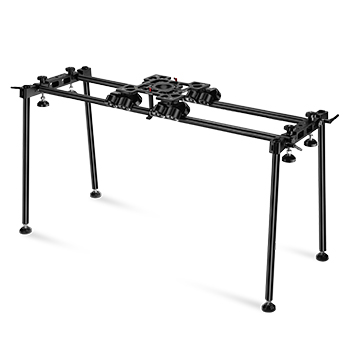 Adaptable & Highly-Functional
Versatile Dolly comes with clamps for telescopic height adjustment.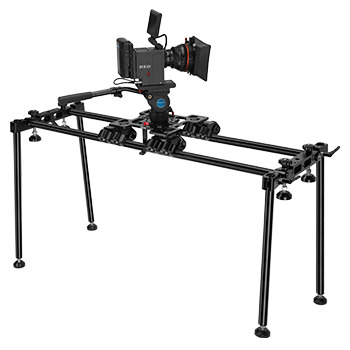 Sturdy Built
Robust Dolly houses a payload of up to 50kg at min. length & 10kg at max length.
See how the Breeza Pro Dolly Works
At Minimum Length: 2.1 feet: 50kg /110lb
At Maximum Length: 6.5 feet: 10kg / 22lb
Mitchell, 75mm & 100mm Bowl Mount
Length: 79''
Rails Diameter: 32mm
Centre Distance: 9.84''
Rails Clamping Range: Horizontal: Ø 32 to 34mm
Vertical: Ø 32 to 34mm
Accessory Mounting: 1/4"‐20 & 3/8"‐ 16 threads
Number of wheels: 16
Wheel Diameter: 60mm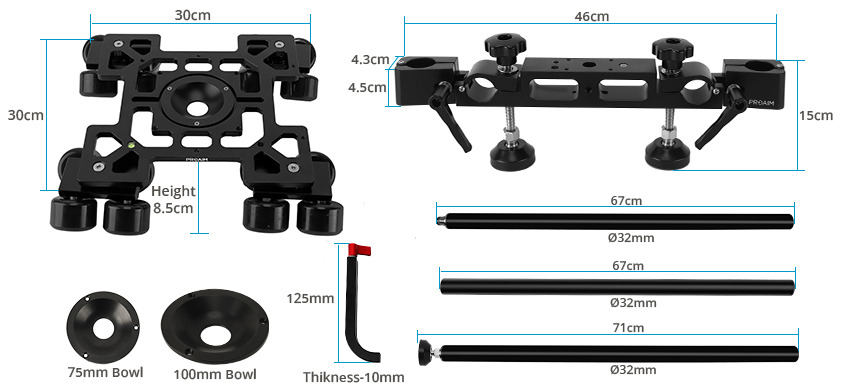 Product Weight (Without Packing)
Product Volumetric Weight (With Packing)
Proaim Breeza dolly (with track wheels)
2 x End Spacers
2 x safety Hooks
2 x Female Connector Rods
4 x Male Connector Rods
4 x Rods
100mm Bowl Adapter
01.


Professional & Durable
Achieve dynamic tracking shots with Proaim's Breeza Pro Dolly, which lets you capture the most seamless moving scenes with utmost stability.
It comes equipped with an integrated Mitchell mount and 75mm and 100mm Bowl Adapters, giving you versatile camera-heads mounting options.
Built with high-grade CNC Aluminum, the Dolly is extremely solid and offers a payload of 50kg / 110lb at minimum length and 10kg / 22lb at maximum.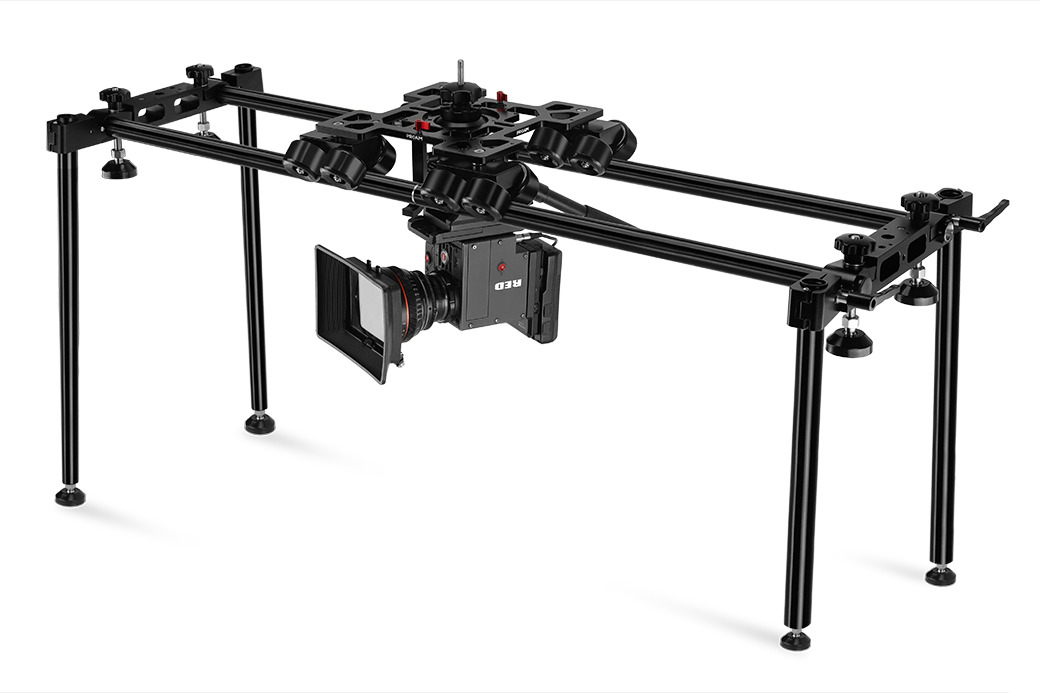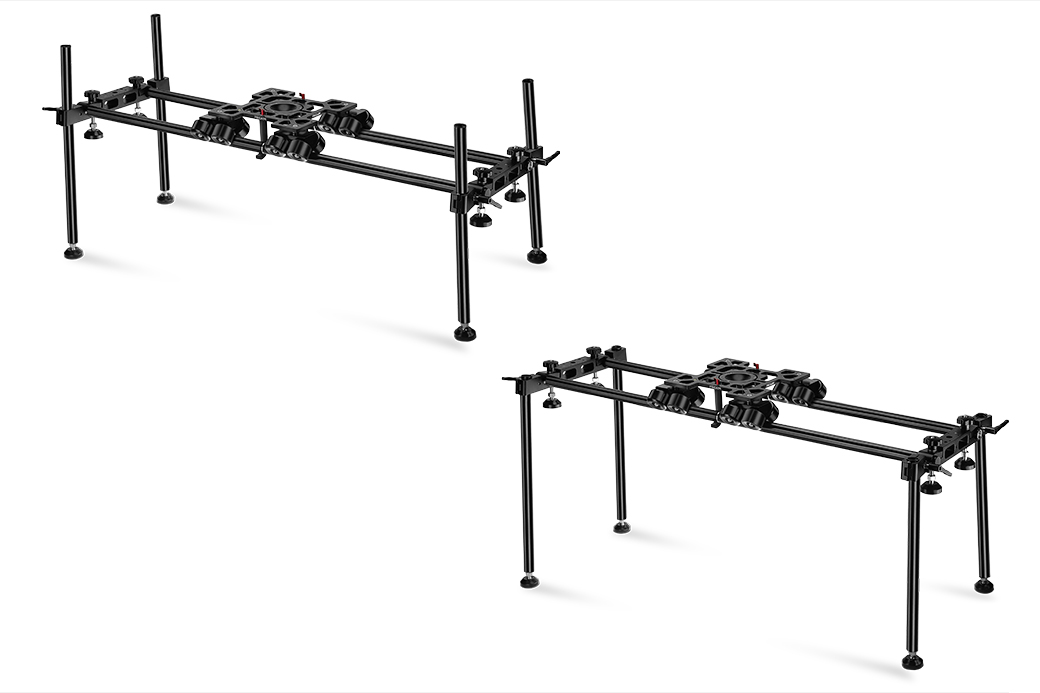 02.


Easy & Configurable Setup
The Dolly comes with spliced slide rails that act as a seamless route for it to travel; the track can be used at two different lengths- 4ft and 6ft- suiting your setup requirements.
It has end-spacers that let you attach the speed rails securely; they can also be mounted to C-stands and tripods for an alternative shooting setup.
Also, it has four adjustable feet that come with the end spacers, offering you a mounting solution for any filming environment.
Clamps at the top allow for telescopic height adjustment providing ample elevation for different shoot setups.
03.


Smooth Tracking Shots
The Dolly comes equipped with sixteen rolling track wheels that run smoothly on tracks and a flat surface, and it has double ball bearings for ultra-smooth performance.
Safety hooks can be attached to the bottom of the Dolly to act as security against tipping, ensuring your platform doesn't get knocked off the rails.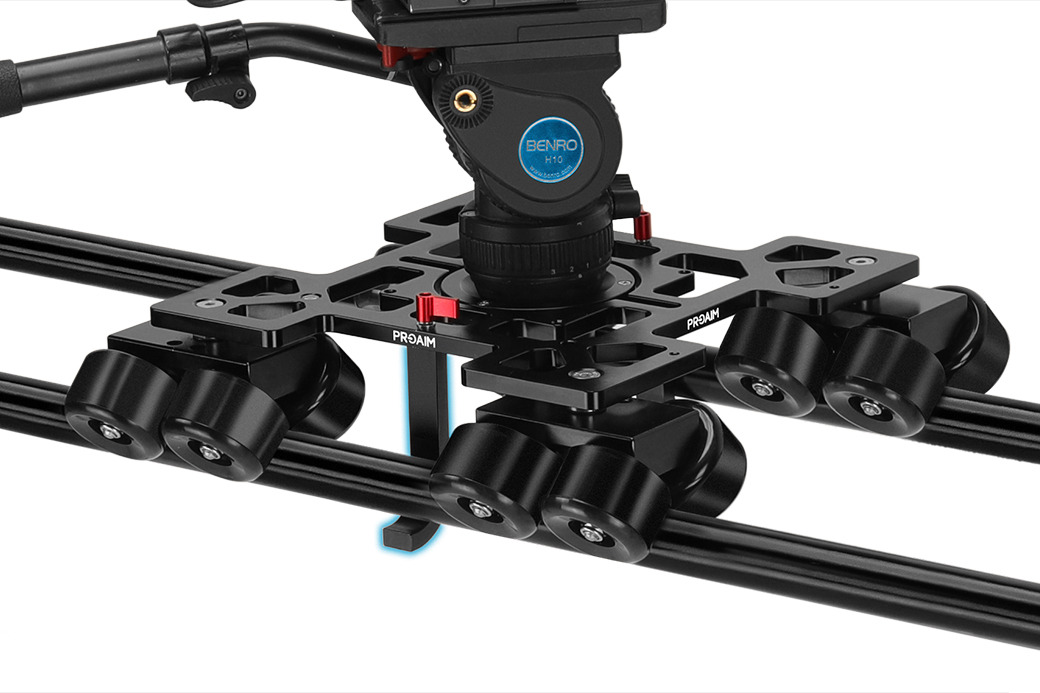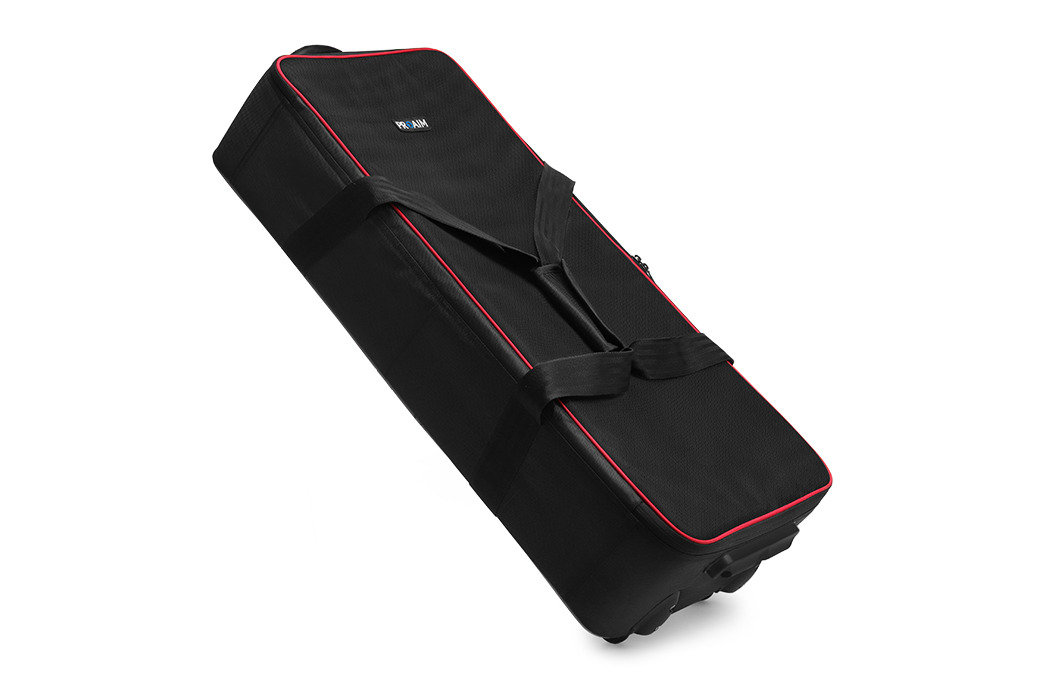 04.


User-Friendly Design
The versatile design comes with Mitchell and Euro/Elemac base mounts.
Easy to operate, store and carry, the Breeza Pro camera dolly provides a steady workflow.
The Pro dolly is compatible with a variety of cameras as heavy as 50kg / 110lb; it is the best addition to your set.
It comes snugly packed in a foam-lined storage bag that makes transit super convenient.
Guaranteed Fast Delivery
For all orders
Quick and Efficient
Customer service

Easy Returns
Up to 30 days
1-Year Warranty
On All Products
Does this item have an automatic moving function?

The Proaim Breeza Dolly DL-BRZP-01 currently do not have any option of automatic electronic function.