---
Modular Vest to Keep your Tactical Items on the Go!
---
Spacious & Versatile
The Proaim introduces Audio Tactical Vest for Sound Recordists, Soundmen, Mixers, & Boom Operators.

As we understand your pain of holding too many things at once & the fear of scattering your devices - so, we have designed this ATV Vest to give you spacious pouches & pockets. You can attach & detach them as per your requirement as they are provided with Sturdy Velcro & Zips, making Vest more versatile.

The Proaim ATV is cleverly constructed of high-quality Durable, 1000-denier Cardura Nylon construction that comfortably carries up to 1.6 kg / 3.52 lb weight.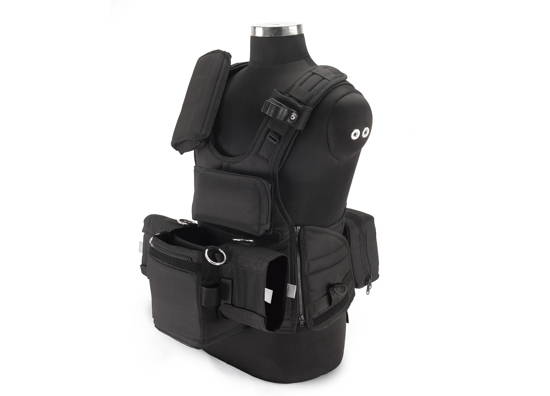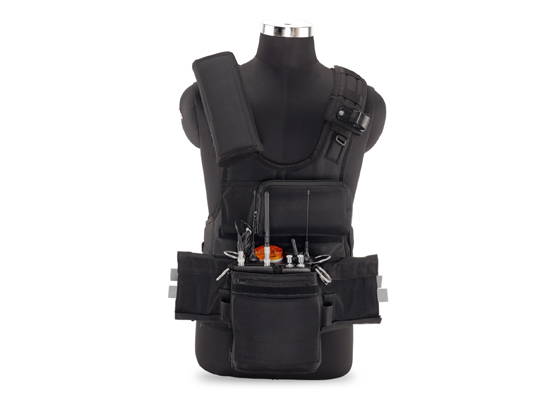 Convenient & Organizable
The Vest is designed ergonomically for comfort. As per your work functionality, we created a body harness that works like a bag for you.
The Vest has three divisions in front; a detachable Tab/IPad holder on the top & a detachable pouch to keep multiple small supporting accessories.
And the third one is fixed, which has cushioned walls & steady padding in between to organize your devices & small accessories. This pouch is accessible from beneath as well.

Quick Accessibility
The Vest's left shoulder provides a Boompole clip for your convenience. The right shoulder offers a case where you can keep the receiver, battery, mobile, etc.
The Vest's back is designed with a breathable mesh that lets you work unbeatably for long hours. It also offers a small pocket to keep your wires, cords, or other lightweight accessories.
The Proaim Audio Tactical Vest takes small space for storage. It can be quickly dissembled & can be stash wherever you want.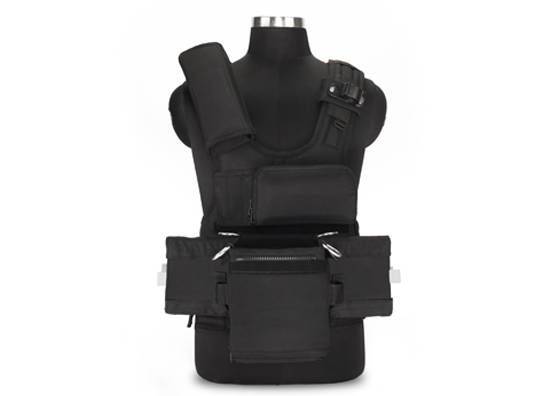 Durable, 1000-denier Cardura Nylon construction
Back Vest
Front Vest
Audio Mixer Recorder Pouch
Detachable Accessory Pouch
Boom Pole Clip with Strap
Special Pouch for Batteries or Power Banks
Rain Protection Sheet
Tab/IPad Holder Pouch
Boom Pole Clip with Strap
---
Guaranteed Fast Delivery
For all orders
Quick and Efficient
Customer service

Easy Returns
Up to 30 days
1-Year Warranty
On All Products
---