---
Precise, Robust yet Light Dolly Track for Smooth Fluid Movements
Achieve Effortless Moving Shots for Film, Studio or TV Productions.
---
01.


Professional & Robust Design
The Proaim 8ft Straight Track is a high-grade, extruded track system for Polaris / Flymate Camera Dolly.
The hollow-pipe Aluminum profile of the Track offers a low weight in combination with maximum strength.
High-Grade Aluminum construction will successfully operate for years to come.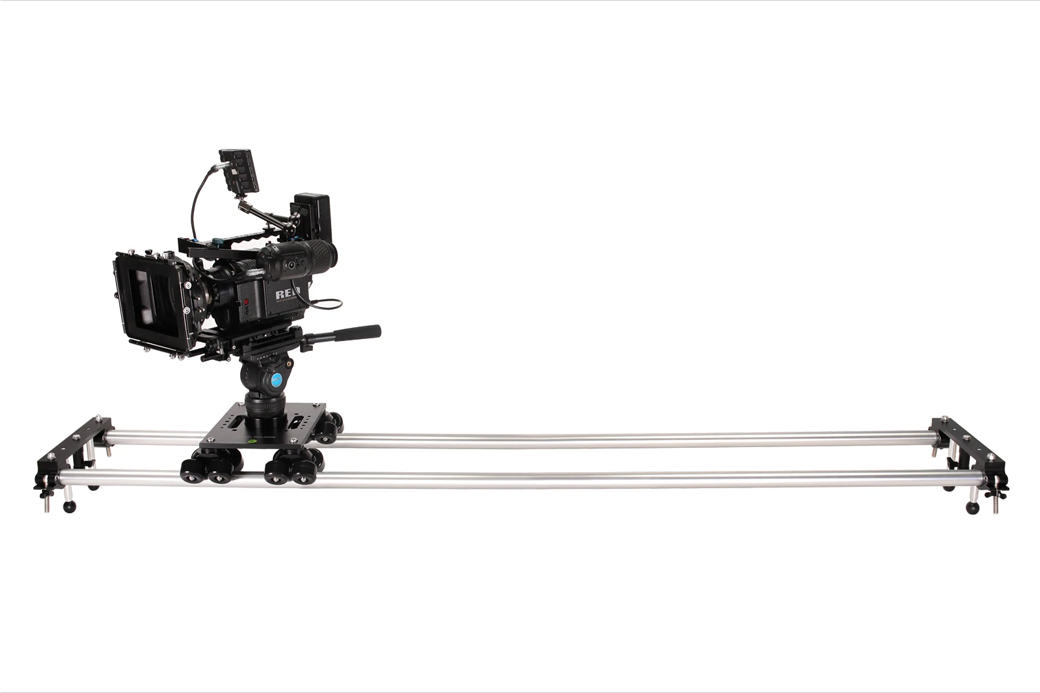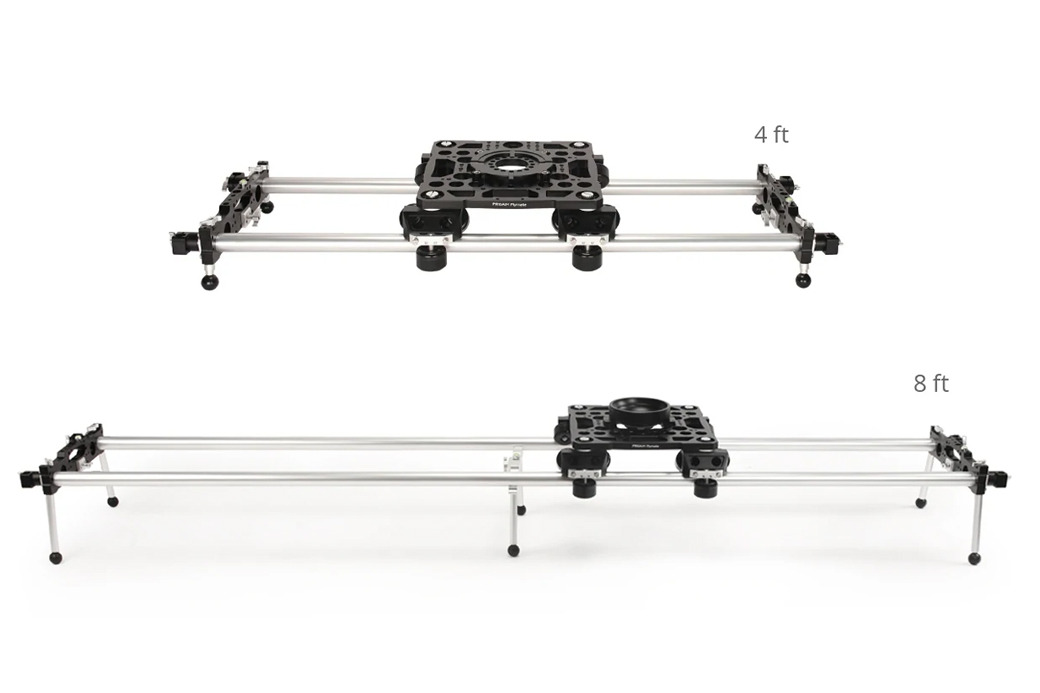 02.


Precisely Made For Smooth Movements
Precise construction offers a high degree of uniformity for smooth and noise-free movements.
The track ends are precisely cut to guarantee perfect track connections allowing smooth track-to-track transitions.
The Track can be used in lengths of 4ft and 8ft, depending on your shot requirements.
03.


Portable System
The Track comes in 4 feet sections, which are easy & quick to assemble/disassemble.
The compact version also minimizes the space required for transport and storage.
The track sections fit in a storage bag to ensure full protection. This storage bag is easy to carry with you to different sets and locations.
See how the 8ft Track Aluminum Pipe Kit
Load capacity (with 4ft Track) on floor
4x 4ft Portable Track Sections
Storage Bag
Product Weight (with Packing)
Packing Dimensions (LXWXH)
132 x 19 x 15 cm / 51.96 x 7.48 x 5.90 inch
Product Volumetric Weight
---
Guaranteed Fast Delivery
For all orders
Quick and Efficient
Customer service

Easy Returns
Up to 30 days
1-Year Warranty
On All Products
---
Customer Reviews
Beautiful track.
This track is beautifully straight and flawlessly round. I would love to have a Polaris dolly to run on this, but have plans to 3-d print some components right now to make my own.
Can I expand the track from 8 feet to 16 feet ? and there are curved track opcions for the Polaris Proaim Portable Dolly ?

Yes, the track can be expanded from 8 feet to 16 feet with the help of a support bracket.

No, there are no curved track options for the Polaris Proaim Portable Dolly.

Can the Dana Dolly be used with the Proaim 8ft Track Aluminum Pipe Kit?

Yes, the Dana Dolly can be used with the Proaim 8ft Track Aluminum Pipe Kit.

I would need to do short dolly movements but also movements in a 8ft-14ft range, can it be possible with Proaim 8ft Track Aluminum Pipe Kit ?

Yes, Proaim 8ft Track Aluminum Pipe Kit can be used in 4ft, 8ft and 16ft lenghts.

Proaim Polaris Vs Breeza? Hello what do you recommend if I were to buy 1 of these? I use the Arri Alexa Plus and Canon R5C.

The major differences between Polaris & Breeza dolly are the following:

1) Design difference: The platform design of both dollies is different.
2) Load capacity: The load capacity of the Polaris dolly is 200kg and the Breeza dolly can take a load of up to 100kg only.
3) Carrying case: The Polaris dolly comes in a hard flight case and the breeze dolly comes in bag packing.