CAMTREE Camshade Video Matte Box
Save

Liquid error (product-badge line 32): -Infinity

%
---
PROFESSIONAL & AFFORDABLE
A Perfect Companion for Your Camera Kit!
01.

LIGHTWEIGHT. DURABLE. VERSATILE.
The Camtree Camshade is a Lightweight Camera Mattebox for run-n-gun shooting and is always up to the task.
It's a 15mm Rod-mount Matte box for Lenses with up-to 105mm outer diameter.
The High-impact Sunshade made of durable polymer protects your lens from unwanted dust, dings, or unexpected falls.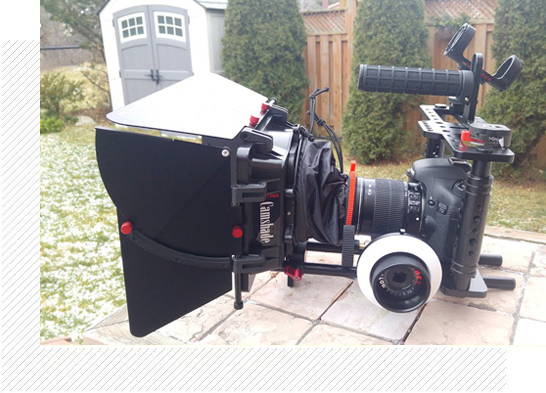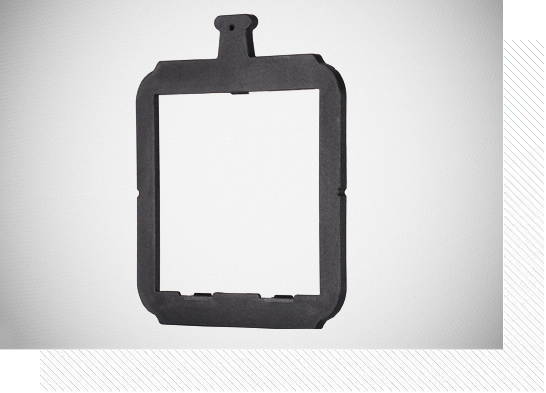 02.

THE BEST FILTER HOLDER
The Camtree Camshade Matte box has a 4x4 non-rotating filter holder perfect for square and polarized filters. Smartly designed filter holder allows you to install or remove filters without disturbing the whole setup.
03.

WIDE COMPATIBILITY
The Matte box accommodates camera lenses up to 105mm in diameter.
4:3 Aspect Ratio Mask allow this matte box to be used with standard lenses.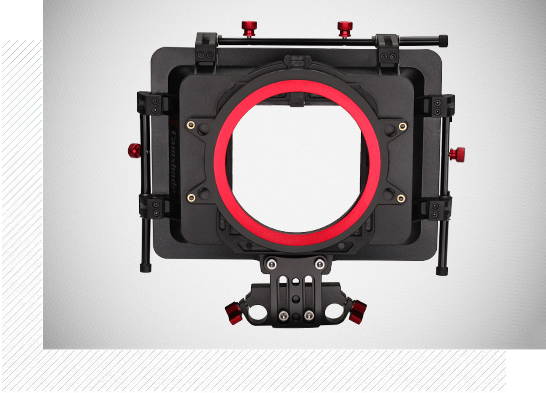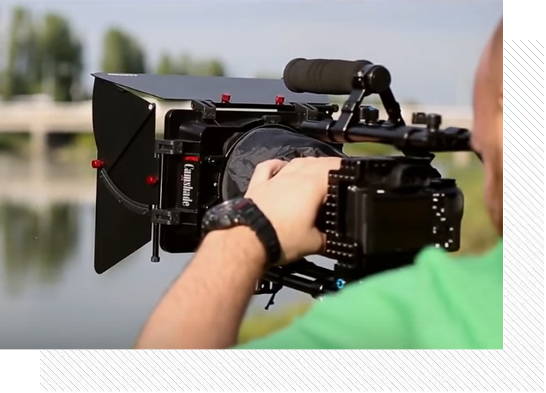 04.

CONTROL THE LIGHT
The Camtree Camshade Mattebox clamps safely and securely to the front of the lens, creating a light-tight seal.
The Fabric Donut or Fabric Knicker prevents unwanted light from hitting the lens and producing unwanted flares.
The Aluminum top flag and side barn doors give extended control over light. The top flag folds down flat to cover the front of the Matte box/hood & protect your lens from any debris, dirt or dust on set.

05.

EASY ROD MOUNT
The 15mm Rod Adapter allows quick and easy mounting on 15mm rod support camera rigs. The aluminum adapter features height adjustment up to 2.5cm increasing compatibility of Mattebox to adapt different camera lenses. It attaches to the bottom of the matte box to make it usable for multi-purposes within different setups. The Riser Adapter can be separated from Matte box, if required.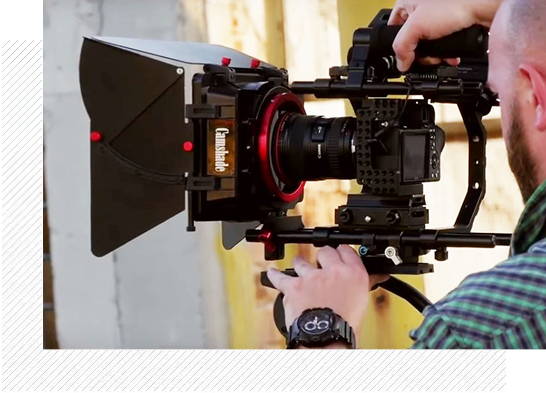 Hood: High-grade Plastic
Rod Mount:15 mm
Top & Side Flags: High-grade CNC Aluminum

4 x 4" Non-Rotating Holder
15 mm LWS / 60 mm Spacing
Adjustment up to 2.5 cm / 1.0"
CAMTREE Camshade Video Matte Box with adjustable height 15mm Rod Clamp
French and Side flags
1 x Matte Box Filter Holder
Knicker
Q: What is the outer diameter of matte box ?

Ans: The outer diameter of the matte box is 105mm.
Q: Which lenses it will work with ?

Ans: It will work with all photo & cinema standard and wide angle lenses upto 28mm.
Q: Will it work with gh4 camera ?

Ans: Yes, this matte box will work with GH4 camera with any photo & cinema standard and wide angle lenses upto 28mm.
Q: Will it work with Sigma 18-50mm f/2.8 and Canon EF-S 18-200mm lens ?

Ans: Yes, this matte box will work with Sigma 18-50mm f/2.8 lens.
Q: What is the maximum lens dia, the knickers will fit to ?

Ans: The knickers will fit to the lenses with upto 105mm diameter.
Q: Will it work with 5d/7d with battery grip?

Ans: This mattebox cannot be used with Canon 5d/7d with battery grip as such but we have the option of height riser incase required.
Q: What is the material of matte box?

Ans: The mattebox hood is made up of strong plastic. Flags & height adjuster are aluminum made and knicker is fabric.
Q: Which filters I can use with it?

Ans: You can use 4x4 filters with this mattebox.
Q: Are the filter trays rotating?

Ans: No, the filter trays are non-rotating in this mattebox.
Q : Is it returnable for a full refund if it doesn't meet my expectations upon delivery?

Ans : Yes, absolutely. We always backup our sales. In case, you don't like the product, we take it back within 30 days and you get a 100% refund.
Q : What is the warranty?

Ans : We provide 1year warranty from the date of purchase. Items which are covered by the warranty period will be replaced at no cost to the customer. Replacement parts of the product will be provided at nominal cost (covering the cost price of the replacement parts only) to the customers after the Warranty Period has expired.
---
Guaranteed Fast Delivery
For all orders
Quick and Efficient
Customer service

Easy Returns
Up to 30 days
1-Year Warranty
On All Products
---
Have a Question?
Be the first to ask a question about this.
Ask a Question