---
Don't Miss Out on the Action
With Proaim Airwave V530 Get Additional Vertical Smoothness & Ultimate Experience in Vehicular Stabilization
Super Smooth Footage
Cut Down Vibrations and other Noise from your Shot!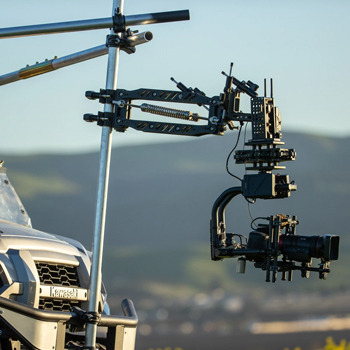 Compatible with All Gimbal Systems
The Arm ensures a secure attachment of Ronin, Movi, Tilta or any other Gimbal System presently on the market!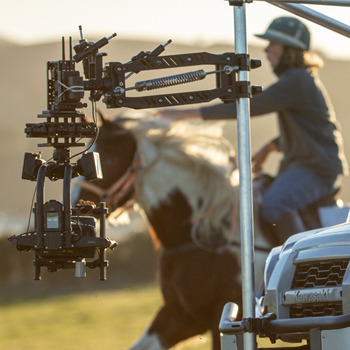 Calibrate to Your Needs
Adjustable Springs and Dampers help you adjust your Airwave Arm precisely to your setup.
Standard Spring Set
with Front Section & Dampers: 5-12 kg / 11- 26 lb
without Front Section: 5-15 kg / 11-33 lb
Heavy-duty Spring Set (Optional)
with Front Section & Dampers: 12-27 kg / 26-59 lb
without Front Section: 15-30 kg / 33-66 lb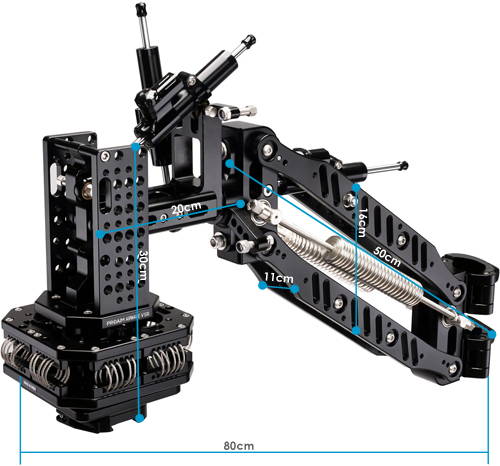 1.5 - 2"/38-50mm Speed Rail
Product Weight with Flight Case
Dimensions of Flight Case (LxWxH)
Product Weight (without packing)
Airwave V530 Shock Absorbing Arm
Wire Vibration Isolator
Front Section with Damper System
Flight Transport Case
01.

Airwave V530 Arm: Get Ultra Smooth Car-mounted Shots!
Proaim Airwave V530 Camera Vibration Isolator Arm is a custom-designed finely balanced and adjustable isolator system while still being affordable.

The Arm works in conjunction with the Gimbal and assists in Reducing High & Low-Frequency Vibrations and Semi-Hard Impact Shocks.
The Dual Spring configuration of the V530 Arm absorbs all shocks, jerks from a fast-moving vehicle or uneven terrain. At the same time, the custom dampers dampen the movement of the Arm and only transfer a softer and smoother range of vibrations to the Gimbal.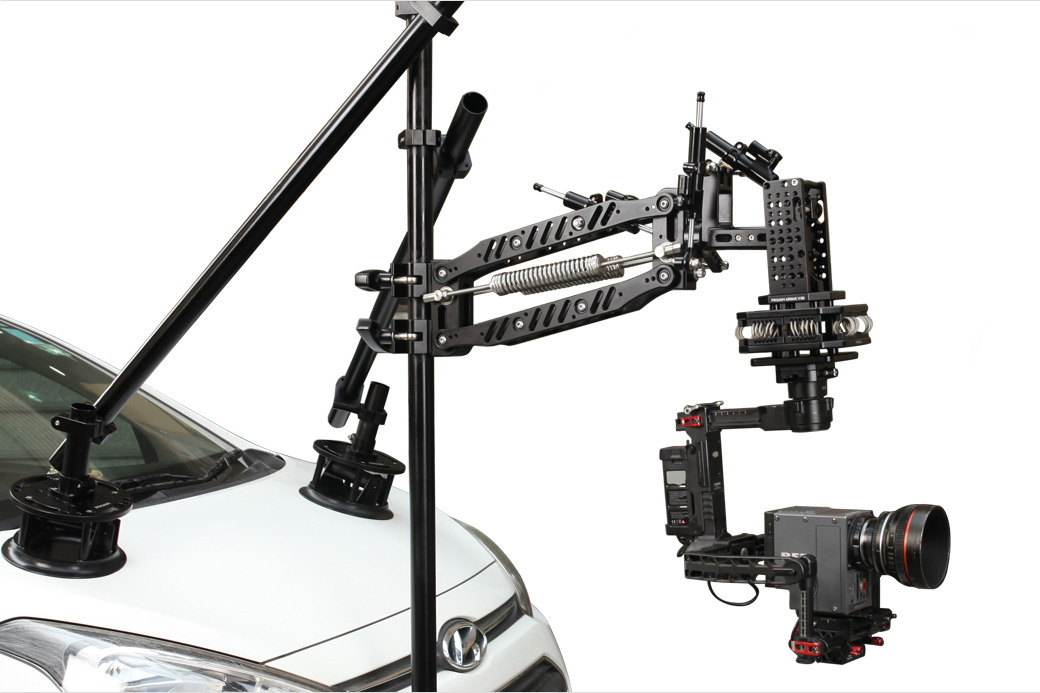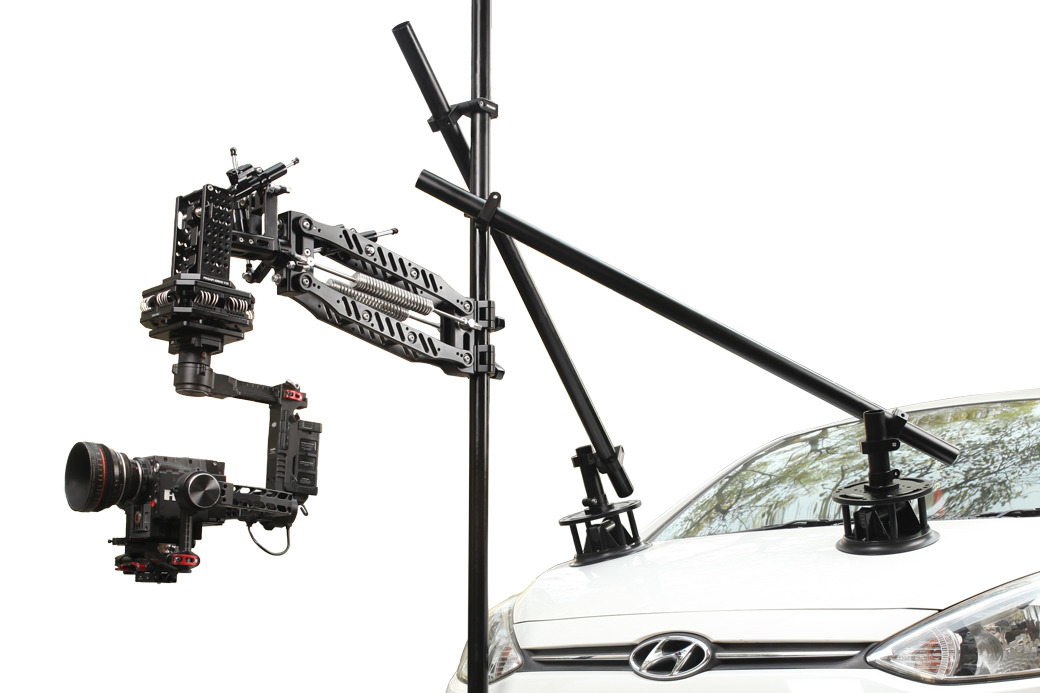 02.

Integrated 3-way Damper System
The V530 has an integrated 3-way Dampening System that smoothens the sudden jerks, vibrations and the movement caused by taking a sharp turn or sudden acceleration and de-acceleration. It results in extraordinarily natural, stable and smooth video output.
03.

Ultimate Damping, Peak Shock Absorption, Lifting Capacity and Stability
We have spent countless hours in perfecting the shock absorption and damping action of the Arm to suit varied types of setups you may want to use with the Arm.

Our precision-engineered V530 Arm has Stainless-Steel Springs and Custom Actuator Hydraulic Dampers.
You can easily adjust the spring tension with the help of the included Allen Key, and it'll perform optimally throughout its range of motion for loads of up to 66lbs/30kgs.
The damping action of all axes, vertical, tilt and roll depends on the load placed on the Arm and how fast you plan ongoing. You can also adjust damping with a knob that has 22 steps, to precise dial in the exact amount of damping you need for your shot.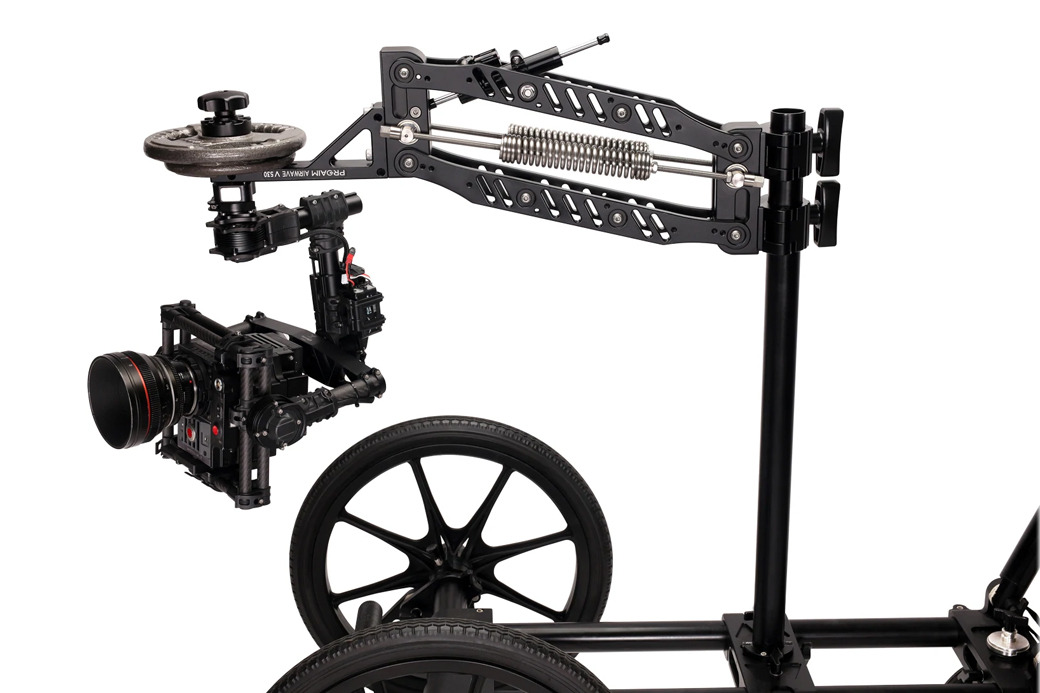 04.

Quick, Easy and Reliable Setup
Mounting a Camera Setup reliably to a Moving Platform can require lots of additional grip and rigging. It takes time and doesn't guarantee that the output would be completely smooth.

The Airwave V530 Arm is quick and easy to rig. It offers the option of Mitchell or Scaff mount systems depending on your preference.
When coupled with the optional Proaim Pro Vibration Isolator, it further softens the vibrations and sustains excessive shock from a fast-moving vehicle or uneven terrain.
The V530 Arm can be configured in low mount, underslung and over slung mount to capture the best perspective.
You can install all the Major Gimbal Systems directly to the Arm by the use of Quick release mounts available on our website.

05.

Protect your Gimbal, Increase its Life
If you hard-mount a gimbal setup to a moving platform, any jerky movement creates an enormous amount of stress on the Motors and Bearings of the Gimbal as it tries to stabilize the camera.
High-Frequency Vibrations created by moving parts such as motors, rotor blades or propellers and Low-Frequency Oscillations such as the sudden changes in direction, are all absorbed by the Arm's Springs and Dampers. It reduces the stress on your gimbal motors that now have to work only to stabilize a softened range of vibrations which in turn increases the life of your Gimbal.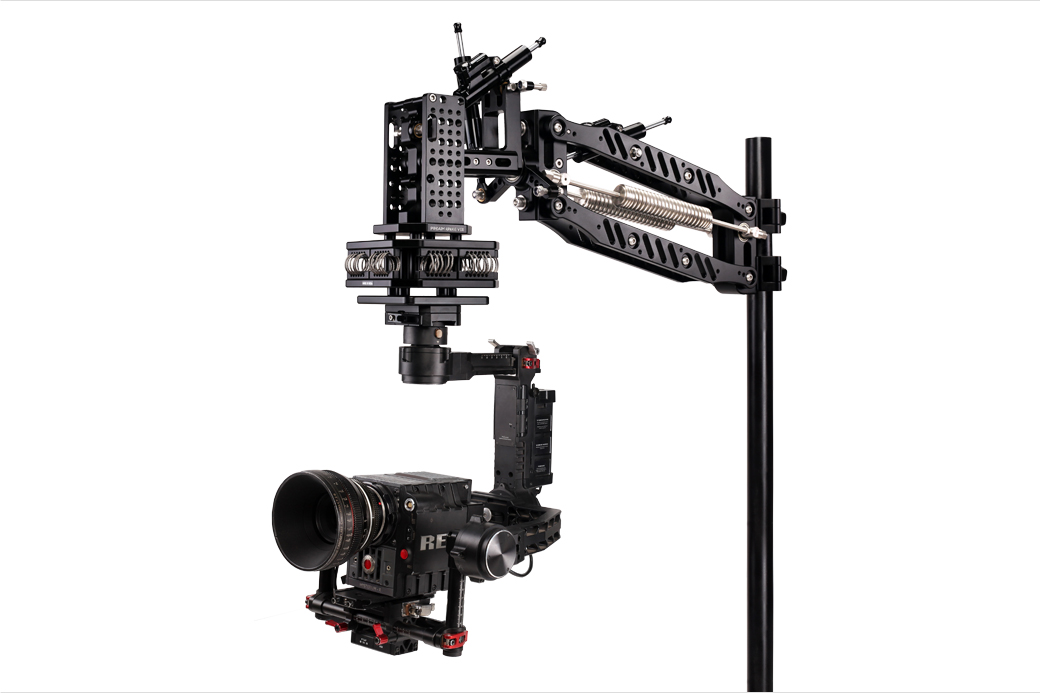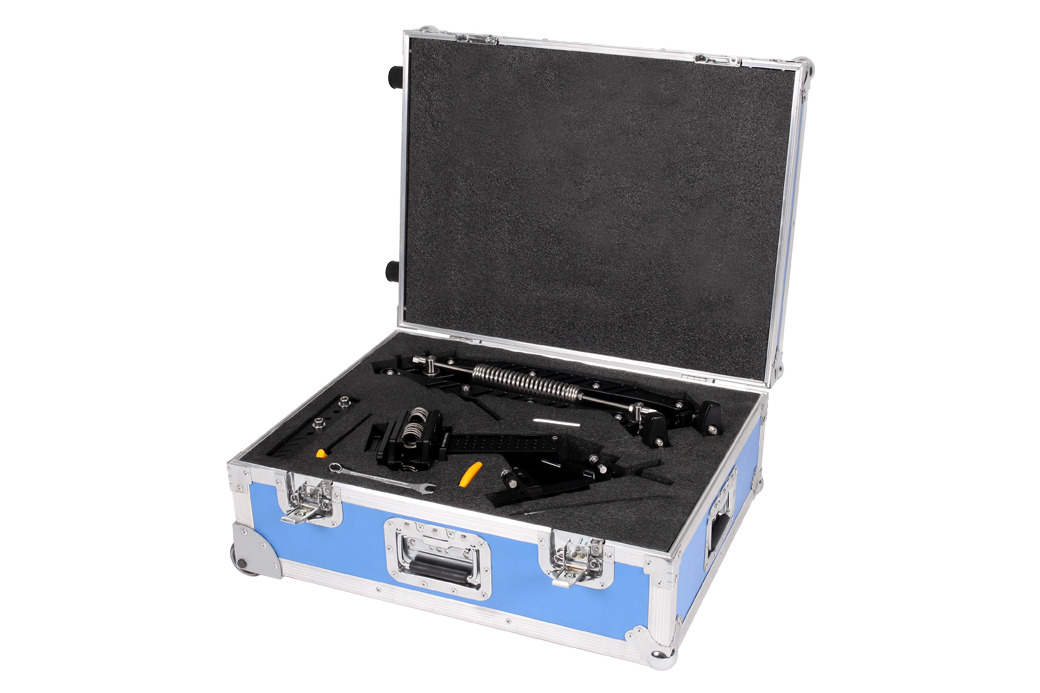 06.

Compact and Safe Flight Case
The Proaim Airwave V530 Shock Absorbing Arm comes complete with a hardshell waterproof rolling Flight case with custom foam inserts to ensure full protection for the Arm. The compact case is easy to carry with you to different sets and locations.
Why the Proaim Airwave V530 Arm would be the Best Choice
Price
There is no other product in the market with this many features even close to this price range. We offer Value for Money!
Stainless-Steel Springs
Custom Made Stainless-Steel Springs that can withstand continuous shocks and vibrations over an extended period.
Custom Made Dampers
They are especially suited for this application.
Quickest Setup Time
One-Man Assembly!
Versatility
Adapt it to any Camera + Gimbal Setup ranging from 5kg to 30kg, and it'll function precisely the way you need it.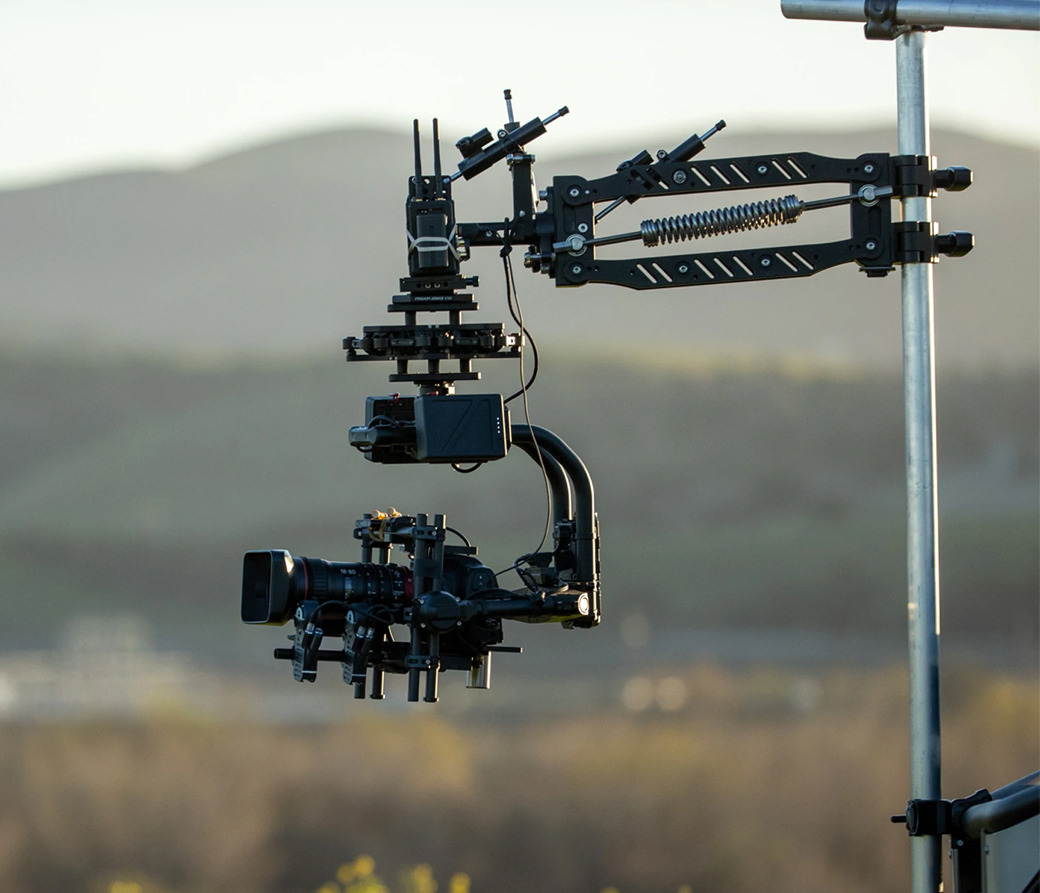 ---
Guaranteed Fast Delivery
For all orders
Quick and Efficient
Customer service

Easy Returns
Up to 30 days
1-Year Warranty
On All Products
---
Do I need to add a different vibration isolator in between the damper system and the Ronin Mount too? The one that comes with the AirWave is only rated to 15Kgs too. Is there anything else I need to change? ....or am I just better off with the V530? in the first place?

The Airwave V530 can support 5-15kg and for more than 15kg setup you need to add the heavy duty springs.

On the V530 there seems to be an additional cheese plate and stronger looking vibration isolator too. Can you explain what these are for?

The cheese plate is used to attach the accessories like signal receiver and extra battery backup for camera and gimbal.