---
---
Get Peace of Mind & Sorted Set life
With Proaim Soundchief Production Sound Cart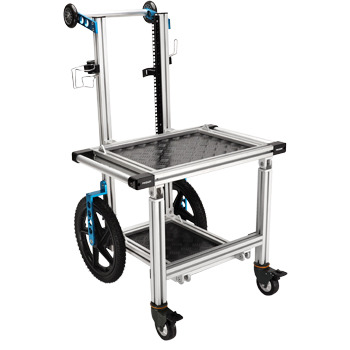 Lighter cart for Mightier you
Sturdy yet Light-weight Cart to take off your burden for Stronger you.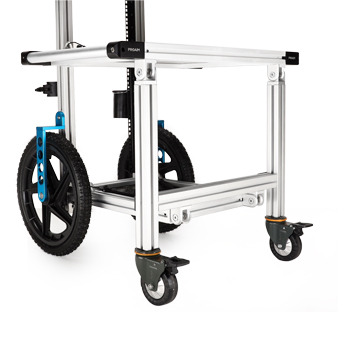 Smaller Foot-prints
To get into tight spaces; so park it where ever you like it.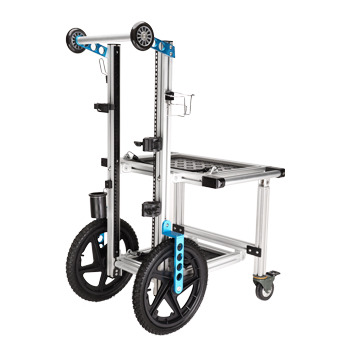 Made for your Ease
Convenience made for you: Handy, Sturdy & Smooth.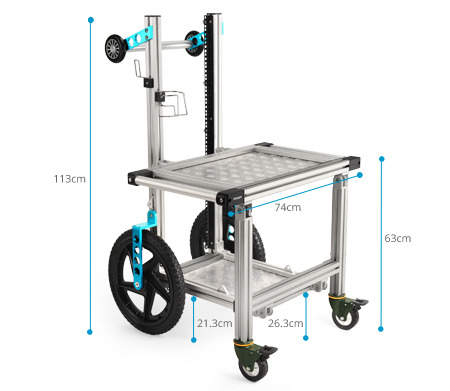 Type: Pneumatic
Wheel Size: 16x1.75cm
Type: caster wheel
Diameter: 4"
Wheel Size: 30mm
Product Weight (Without Packing)
Product Volumetric Weight (With Packing)
Proaim Soundchief CV3 Cart
2 x 4'' Front Caster Wheel
1 x Headphone Holder
1 x Cup Holder
2 x 16'' Wheels
1 x Boom Pole Holder Kit
2 x Safety Hook
1 x Rear Handles
2 x Antenna Holder

01.

Ease-Up Yourself

You don't need to hustle-bustle around the set. Just get your Audio-visual Cart & Set it on.
Made for your Complete Sound Crew, you could be an audio mixer, a boom operator, or a sound utility person. It suits you all.
Load it up with Rack-Mounted Audio Recorders, Time Code Generator, backup hard drives, a keyboard, IFB transmitters, Router, and many more.
A simple, quick fix to sort your fuss & liaisoning between sound and set.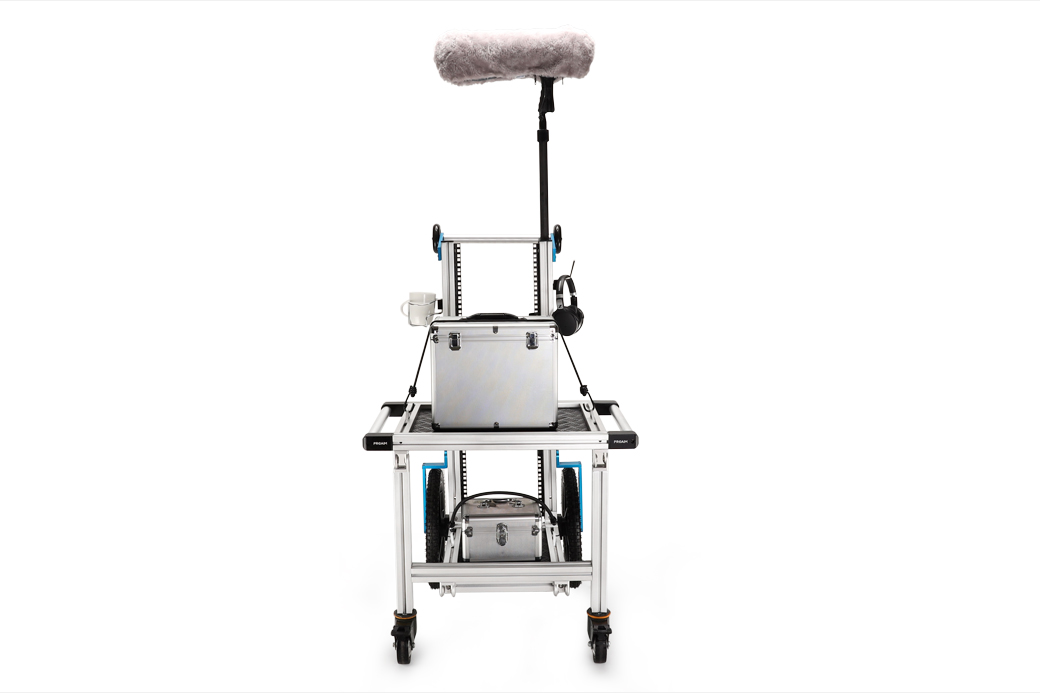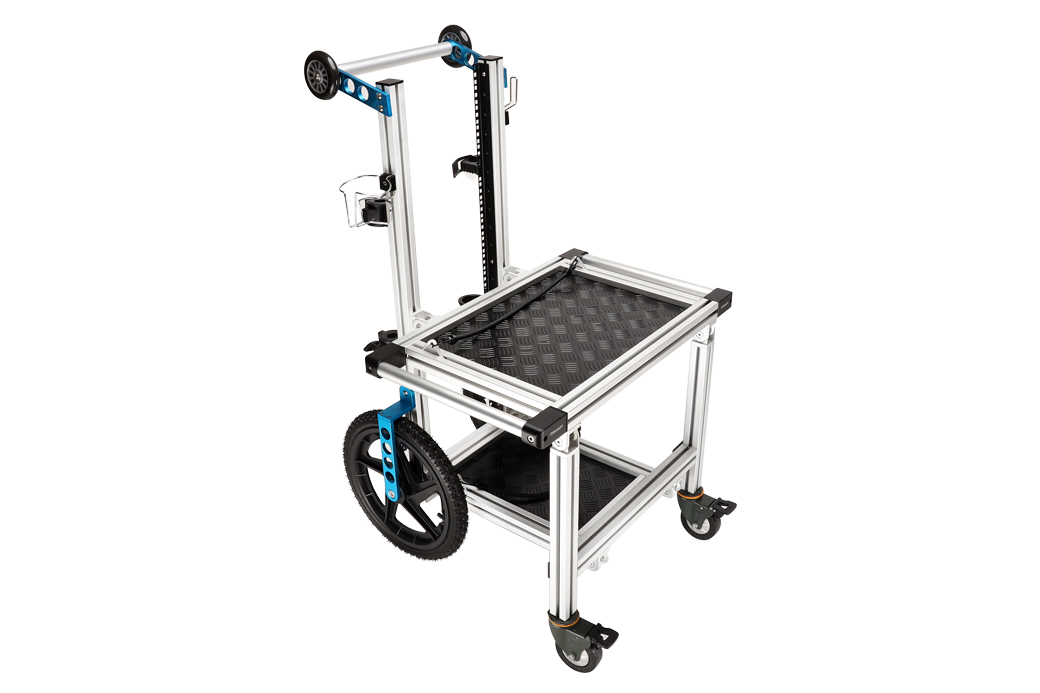 02.

Make it Yours

Smaller & lighter cart to offer you maxim convenience.
The cart's top shelf is bigger to entertain heavier audio-visual equipment.
It also has handles at the sides for better handgrip & provision to add more accessories to your cart.
And the bottom shelf is designed to give your cart more strength & sturdiness.
03.

Effortless To Go With

For ease, it has a Boom pole holder, coffee mug holder, and a Headphones holder, 2 Antenna holder.
The whole cart is designed in the channel version so that you can fix the shelves wherever you want.
The provided Rack Mount offers you the ease of accessorizing it.
And the given multiple triangular inserts are used to securely harness your gear with bungee cords.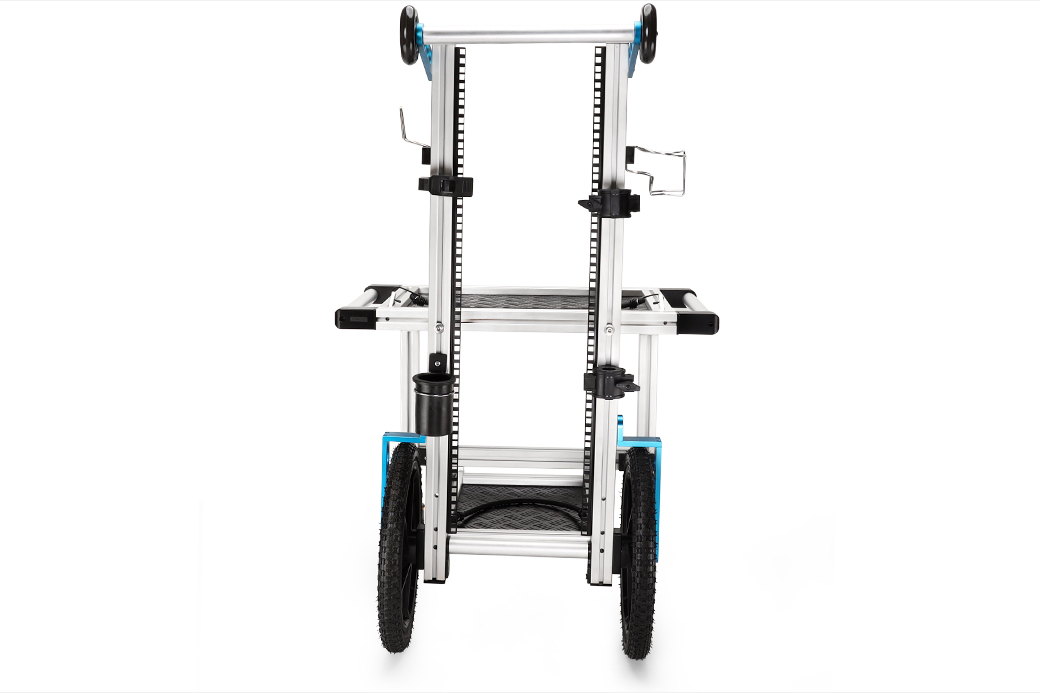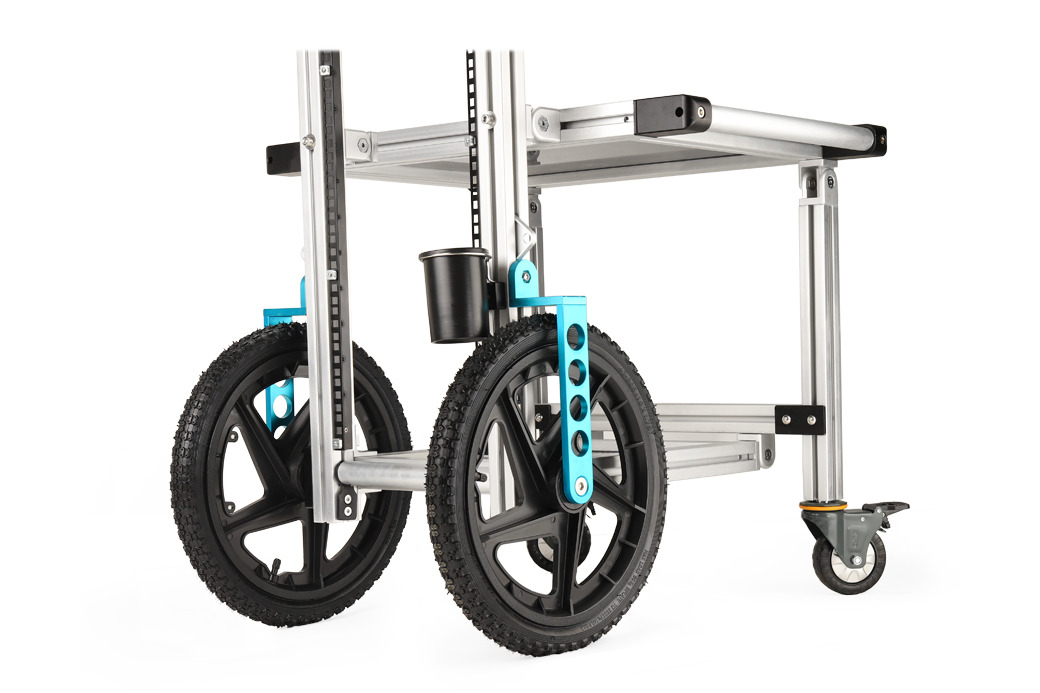 04.

Roll-it Anywhere

We have used Bicycle Pneumatic Rear wheels, and the front is installed with Caster wheels to keep your Sound Mix Cart functionality swift & intact.
And its easily collapsible design offers you swift portability.
---
Guaranteed Fast Delivery
For all orders
Quick and Efficient
Customer service

Easy Returns
Up to 30 days
1-Year Warranty
On All Products
---