Secure Your Cart's Gear from Weather Extremities!
01.


Keep any Weather Condition at Bay
The Proaim Weather Cover is a sturdy design to keep your Cart's gear dry in the rain and cool in the harsh sunlight.
This rain cover is made from high-quality waterproof material, durable enough to withstand extreme weather conditions constantly.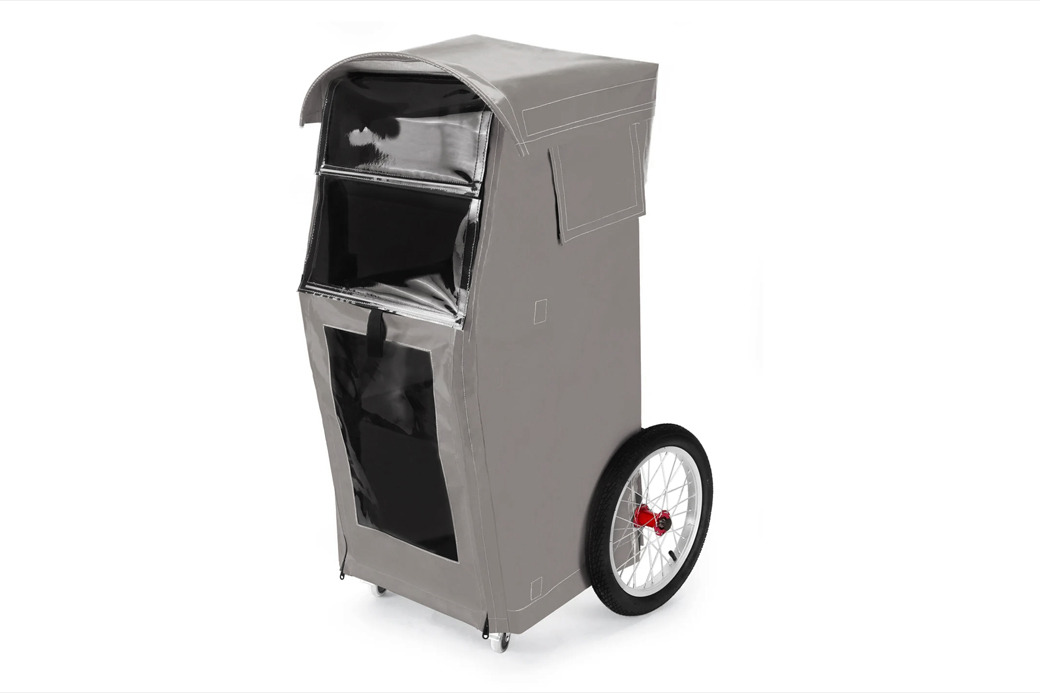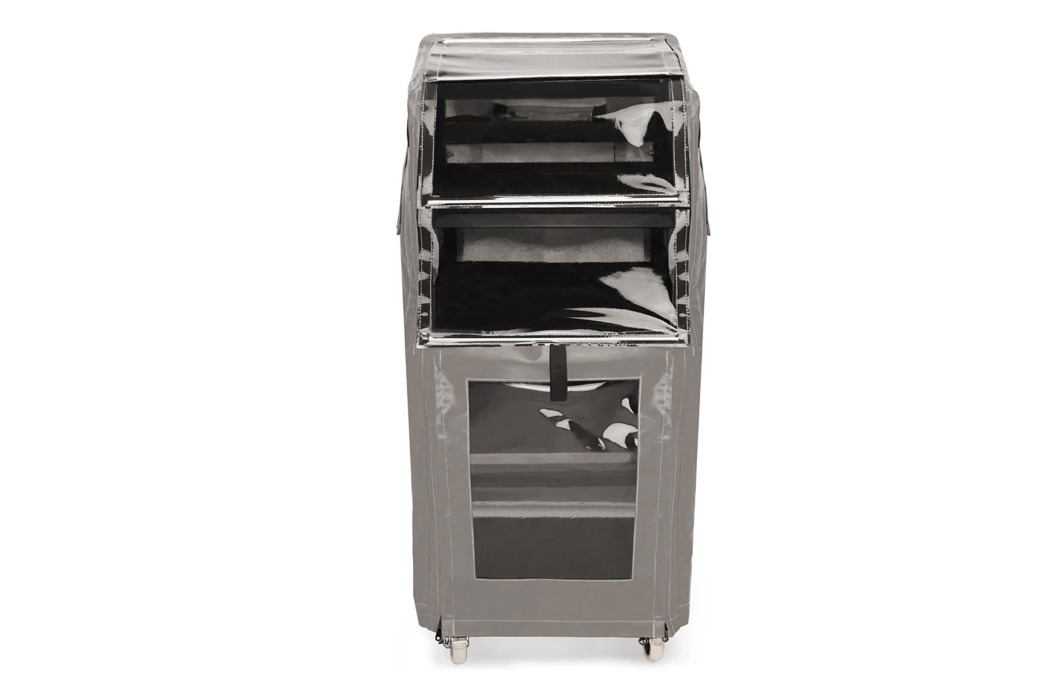 02.


Clever & Versatile Design
Two removable top hoods allow water/sand/snow to run off. They get easily attached to the cart head through Velcro present on the side panels.
The flaps at the front are transparent to allow easy viewing of the equipment placed on the shelves inside.
The two flaps at the top front and the both sides have Velcro attachment adding more versatility.
These flaps not only prevent dust/water penetration but offer ample access to your gear.
The Lower flap can be rolled up, as it has zips at the side.
The numerous flaps at the back of the Proaim Weather Cover increase its versatility.


03.


Travel-friendly
The Proaim Rain Cover Case is a must-have if you plan for any outdoor shoot.
The foldable & stackable feature makes it quick & easy for travelling.
Proaim Soundchief Lite Cart
1 x Sound Coat
2 x Top Caps (Grey and Transparent)
2 x Removable Front Top Panel with Velcro (16.7 x 10'')
1 x Removable Front Top Panel with Velcro (16.7 x 13'')
Guaranteed Fast Delivery
For all orders
Quick and Efficient
Customer service

Easy Returns
Up to 30 days
1-Year Warranty
On All Products