PORTABLE TRACKING DOLLY FOR SMOOTH SHOTS
Purpose-Built for Crews that Must Travel Light and Set-up Quick
01.

LIGHTWEIGHT AND DURABLE
The Swift Dolly is a three-wheel Dolly system that allows you to use your tripod to achieve super smooth camera tracking movements.
The Swift Dolly is all about being on the go. Weighing only 12kg / 26.4lb, it is easy to carry and quick to setup.
It is light enough for one person to handle and just easy enough to maneuver on the fly.
It is constructed of high-grade Aluminum for a more robust, yet lightweight build; and supports loads of up to 159 kg / 350 lb.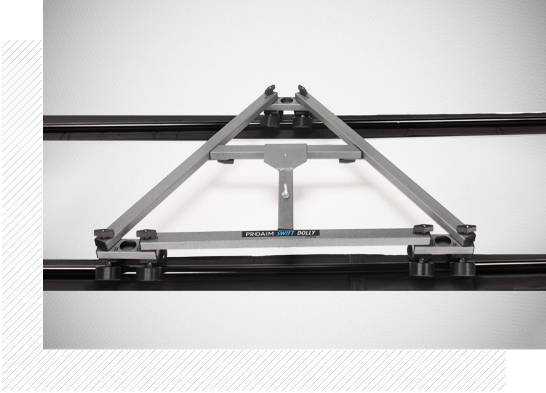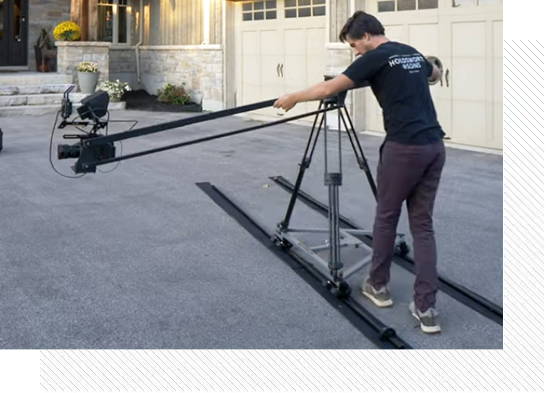 02.

USER CONVENIENCE
Combined with Proaim Clip Track, the 3-Leg Swift Dolly converts your tripod into an inexpensive, extremely portable, tracking camera dolly.
The Dolly can work on straight as well as curve tracks.
The dolly width has been set to allow it to go through the majority of doorways.
Swift Dolly is one person Dolly. It is so handy that it can fit into the boot of Car and can be taken anywhere conveniently.
03.

TRACKING DOLLY FOR SMOOTH SHOTS
Swift Dolly allows you to mount your camera directly on the Dolly (at floor level) on ball head / fluid head or on a tripod to achieve a different level of shots.
The Track wheels have high-quality sealed bearings that are silent and offer super-smooth movements.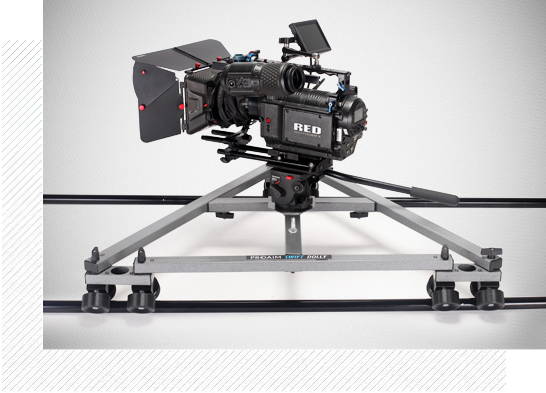 04.

HEAVY-DUTY CLIP TRACK SYSTEM
Clip track is precision built that offers durability as well as smoothness to create motion movies.
Constructed for heavy-duty use, this sturdy yet incredibly lightweight Aluminum Construction holds 300kg / 660lb with ease.
Clever connection ensures bump-less ride through direct transitions. Elastic cord snaps together all the track sections when unfolded.
Track pads give stability on uneven surfaces such as sand, grass or snow.
End Stoppers prevent run-off and keep the tracks at the proper spacing for your Dolly.
The track comes in 4 sections for easy portability.
Depth: 22mm
Diameter: 40mm
Material: Polyurethane Wheels Diameter: 65mm
Thickness: 35mm

Minimum: 28mm / Maximum: 40mm
Proaim Swift DSLR Camera Dolly (SWFT-DL)
10.6ft Clip Track (TK-CLIP-00)
6pcs Track Pads
2pcs End Stoppers
---
Guaranteed Fast Delivery
For all orders
Quick and Efficient
Customer service

Easy Returns
Up to 30 days
1-Year Warranty
On All Products
---
Have a Question?
Be the first to ask a question about this.
Ask a Question