---
No More Ruining Your Shots!
Get Smooth Movements & Steady Shots You're Looking For!
Achieve Smooth & Perfect Results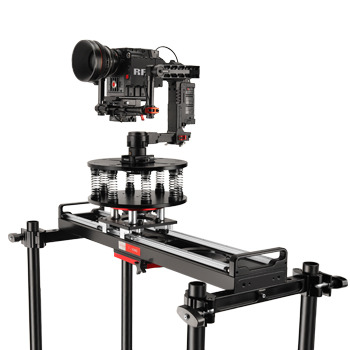 Steady up your Shot!
Offers incredibly smooth shoots free of vibrations.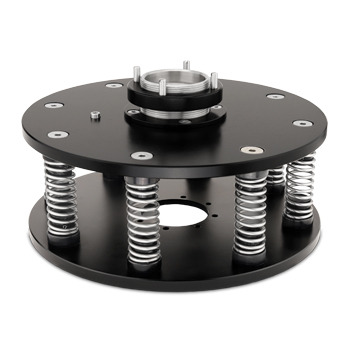 Experience Hassle free Mounting
Easily mounts on Mitchell Mount Tripod, Hi-hat, Slider, or Dolly.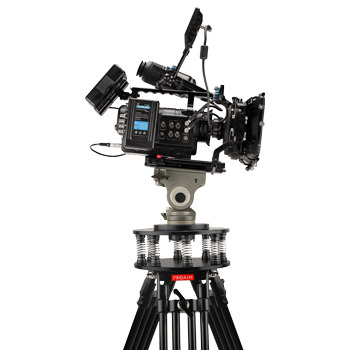 Adaptability at its best!
Adapts Any Camera Gimbal Setup ranging from 5-50kg/11-110lb.
Top: Female Mitchell
Bottom: Male Mitchell

With 4 spring 5‐20kg
With 8 spring 20‐50kg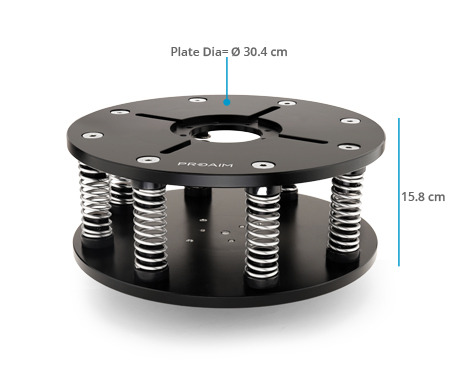 Product Weight (without packing)
Product Weight (with packing)
Proaim Spring-cam Mitchell vibration Isolator
Mitchell Key

01.


Designed with Precision
Stabilize shaky footage like a pro with Proaim Spring-cam Mitchell Vibration Isolator that offers perfectly smooth shots free of vibrations.
It has a smart, reliable, and robust design that lets you mount all major Gimbals present in the market.
It has 8 high-strength springs that absorb inertial movements and supports a 5-50 kg / 11-110lb heavy payload.
Also, you can use the springs in different configurations to precisely achieve the lift needed.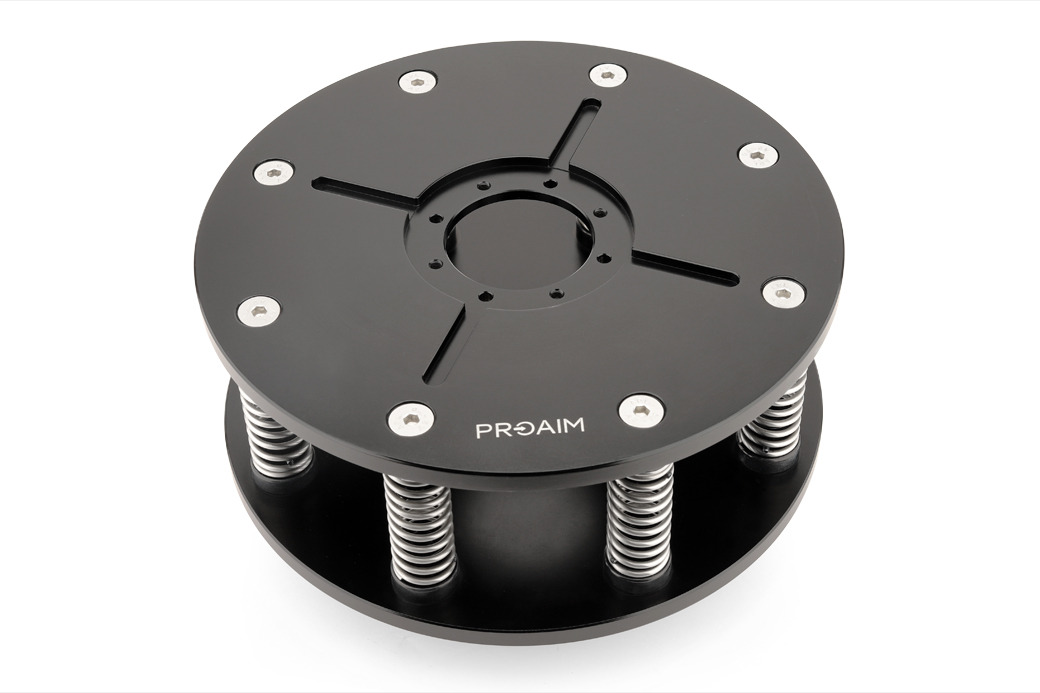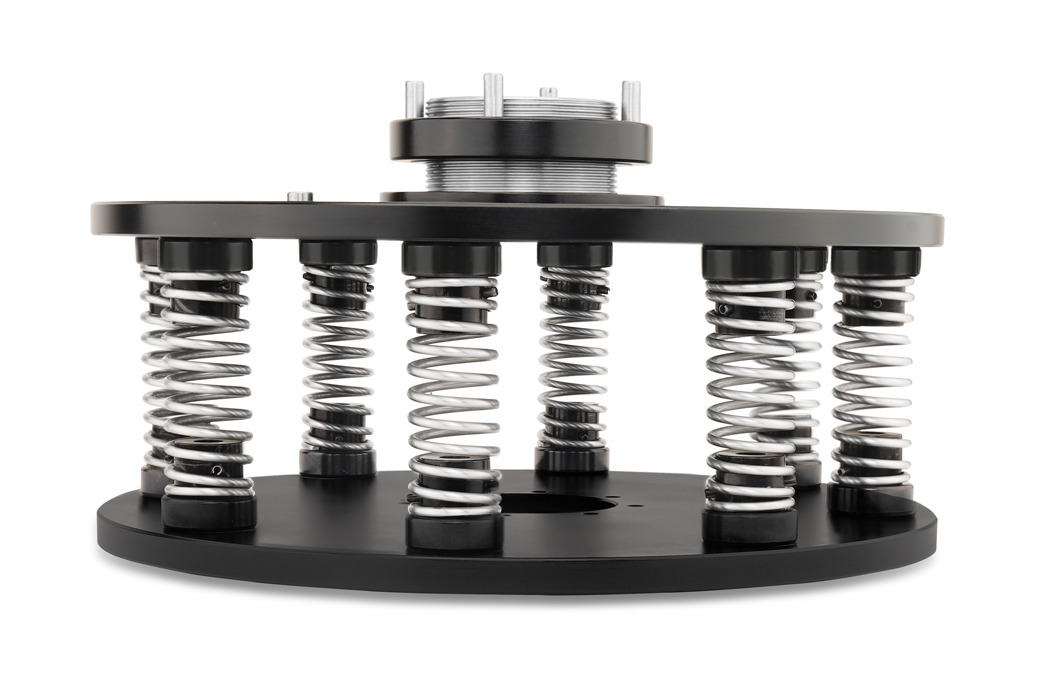 02.


High-Level Performance
This Mitchell vibration isolator is perfect for dampening vibration from hard mounts and eliminating the shot's shakiness & trembling.
It reduces the stress on your Gimbal motors as the gimbal works only on a softened range of vibrations, increasing your gimbal's life.
It is a perfect combination of high-quality material, technological expertise, and superior design to deliver smooth operation and the highest performance.



03.


Smart Mounting
The isolator offers great mounting flexibility with Male or Female Mitchell Mount.
It has a Castle Lock for quick mounting on any Mitchell Mount Tripod, Hi-hat, Slider, or Dolly.
We also provide a Mitchell castle nut wrench for quick and secure Mitchell mount castle nut adjustments, offering you a premium user experience.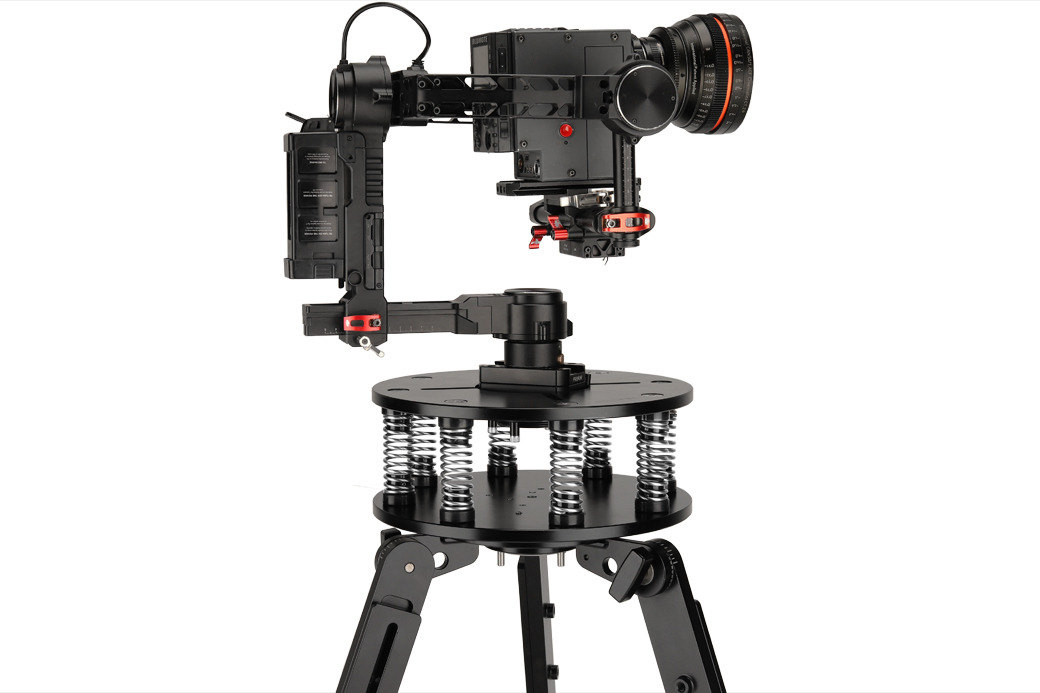 Guaranteed Fast Delivery
For all orders
Quick and Efficient
Customer service

Easy Returns
Up to 30 days
1-Year Warranty
On All Products