Ultimate Vehicular Stabilization Experience!
Smoothen Out the Adverse Impacts of High-Speed!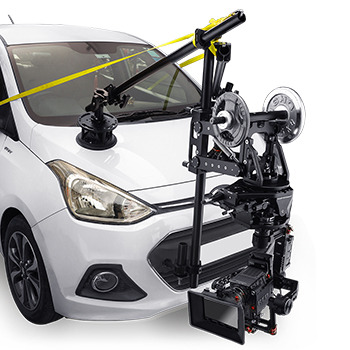 Smooth & Stable Shots
Stabilizes Roll/Pan/Horizontal Errors Experienced on Moving Vehicles.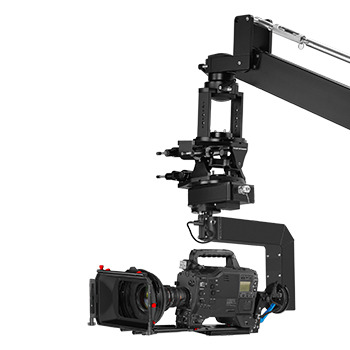 Wide Compatibility
Supports cranes, shock absorber arms, remote control heads, and gimbal stabilizing heads.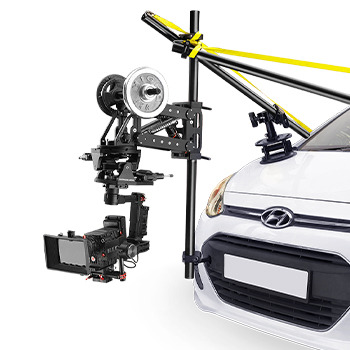 Optimum Calibration
Easily adjust the dampening level according to your shooting requirements.
Dampener: High-grade Aluminum
Bearings: Stainless Steel
Fasteners: Stainless Steel
Bush: Aluminum & Gun Metal
Maximum Load Capacity: 90kg / 198lb
Minimum Load Capacity: 15kg / 33lb
Top Mounting: Mitchell
Bottom Mounting: Mitchell
-20° to +50° Celsius / -4° to +122° Fahrenheit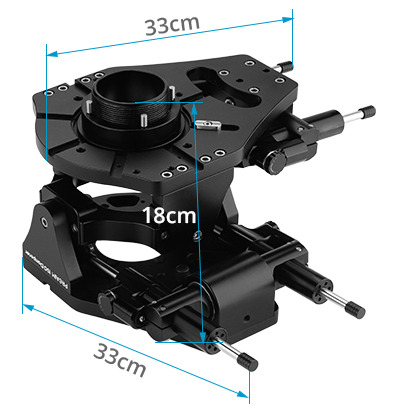 Product Weight (Without Packing)
Product Volumetric Weight (With Packing)
ISO Dampener
Castle Nut Wrench
01.


Versatile & Adaptable
Proaim ISO Dampener Mitchell Mount is an excellent solution to eliminate shakiness and vibration when shooting from moving platforms with high-ranking speeds.
It helps in roll, pan, and horizontal axis stabilization by absorbing vibrations generated by quick direction changes or camera movements.
The top and bottom of the dampener include the industry-standard Mitchell mount to attach jibs, cranes, dollies, shock absorbers arms, and remote head & stabilized head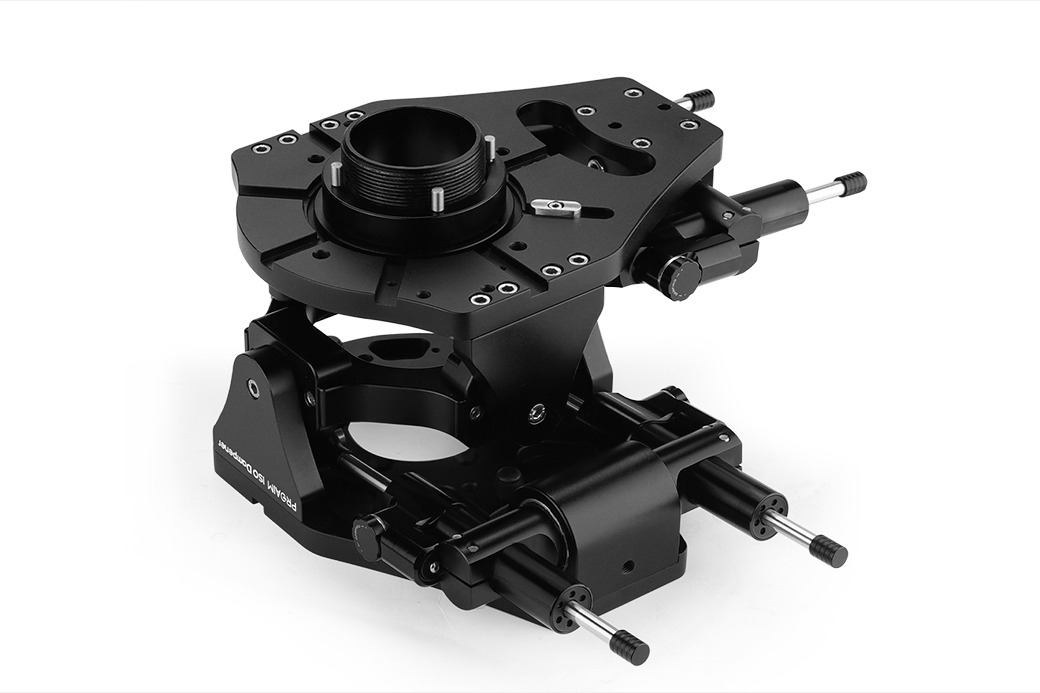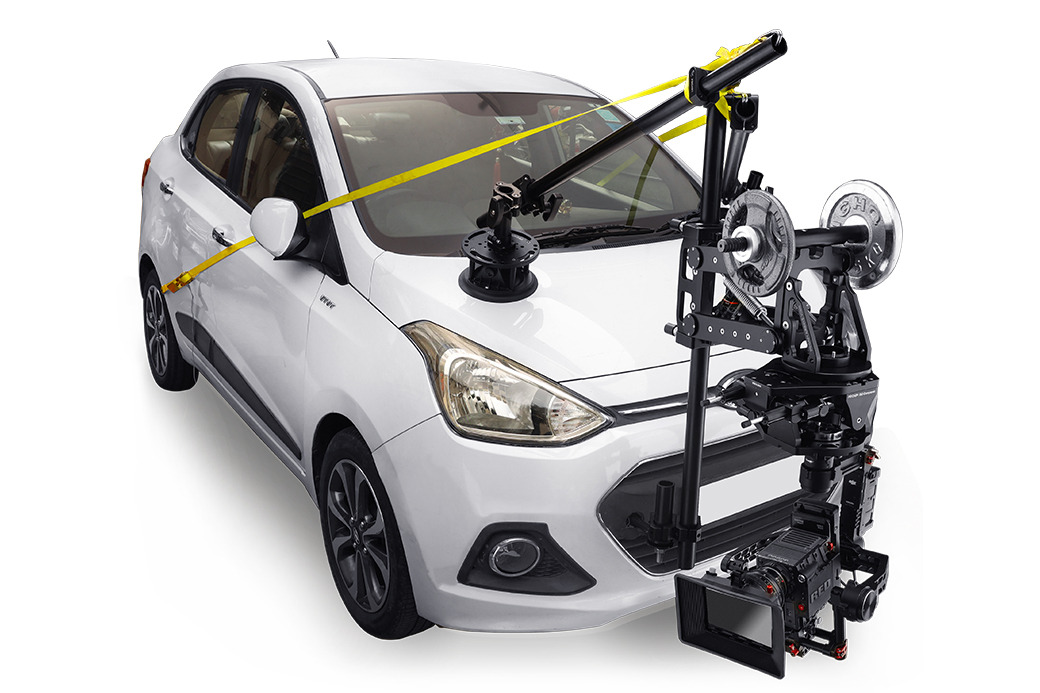 02.


Optimum Damping, Lifting Capacity & Stability
The Dampener increases gimbal head efficiency by lowering rotational stress and smoothing out pan errors by isolating high-frequency vibrations between the mount and head.
There are four dampers, two for each axis, with high-speed steel bearings.
The built-in dampening adjustment knobs allow you to adjust the hydraulic dampening level to best suit the weight of your camera equipment and the shooting conditions.
The dampener supports payloads up to 90kg/198lb and has a minimum load requirement of 15kg/33lb for use.


03.


Compact & Safe Flight Case
The Proaim ISO dampener comes snugly packed in a hard case with a unique foam liner, allowing you to safely store or travel with it.
The case's compact size makes it simple to transport to different sets and locations.
Guaranteed Fast Delivery
For all orders
Quick and Efficient
Customer service

Easy Returns
Up to 30 days
1-Year Warranty
On All Products