---
Professional & Simple Design Smooths Out Horizontal Movements!
01.

Low Profile, Reliable Design
The 2-Axis Horizontal Vibration Isolator is designed with simplicity in mind. With a low profile, the vibration isolator keeps the camera and lens as low as possible.

Made by using High-grade Aluminum Alloys, this smart, reliable and robust design can hold a payload from 10kg/22lb to 100kg/220lb.

The Isolator system gives you the freedom to use numerous different setups depending on the shot's need.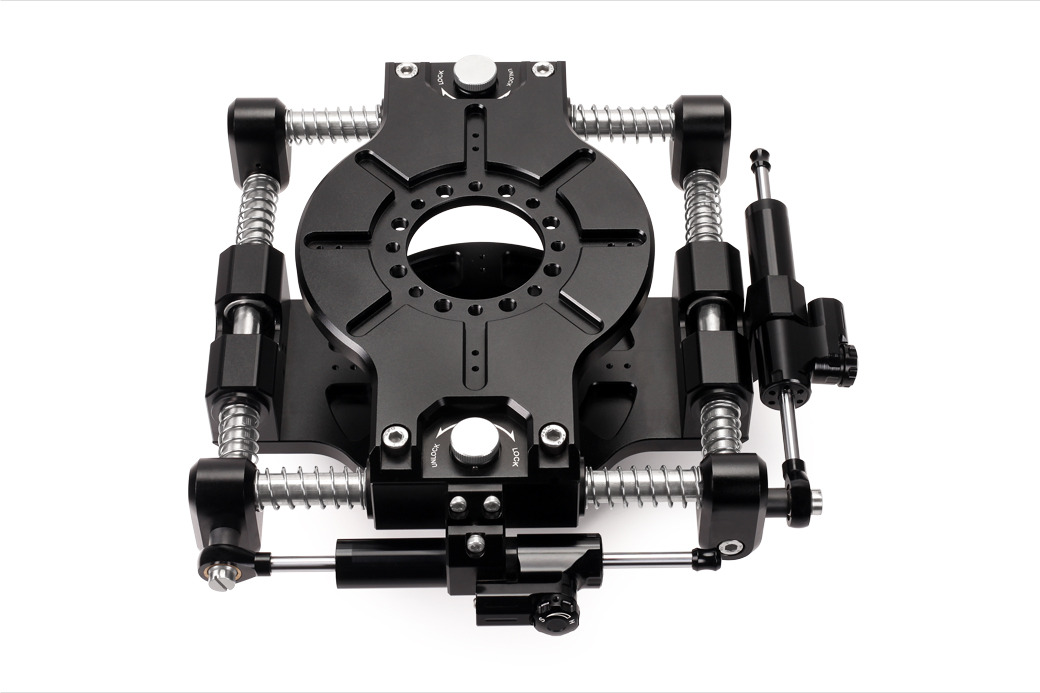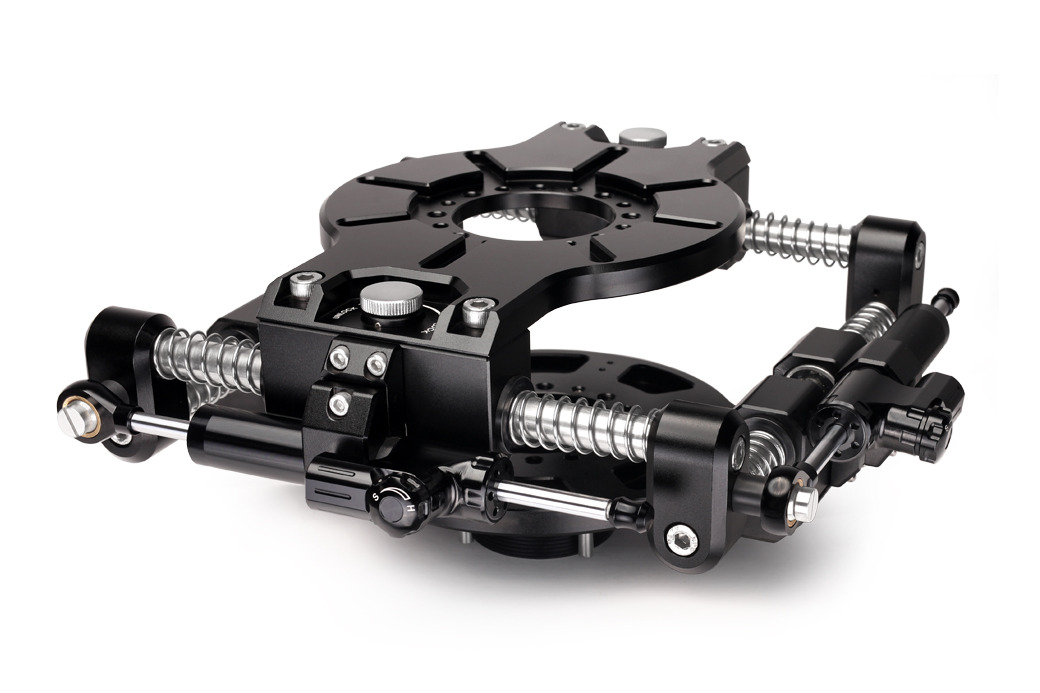 02.

Get Smooth Shots from any Moving Platform
The Isolator system helps control vibrations in the X & Y horizontal axis.

The standard springs provide a substantial reduction in abrupt stops and help smoothen out movement ends.

Adjustable Hydraulic dampers allow for even more smoothness.
03.

User Convenience
Hydraulic dampers with long stroke length installed within the vibration isolator keep the size as compact as possible. 22 levels of dampening allow adjustment for wide shooting conditions and payload range.

Handy Drag & Lock Knobs are installed on the vibration isolator's side to provide easy access even with the bottom axis.

Ergonomic Brake knobs are integrated for locking movements of springs.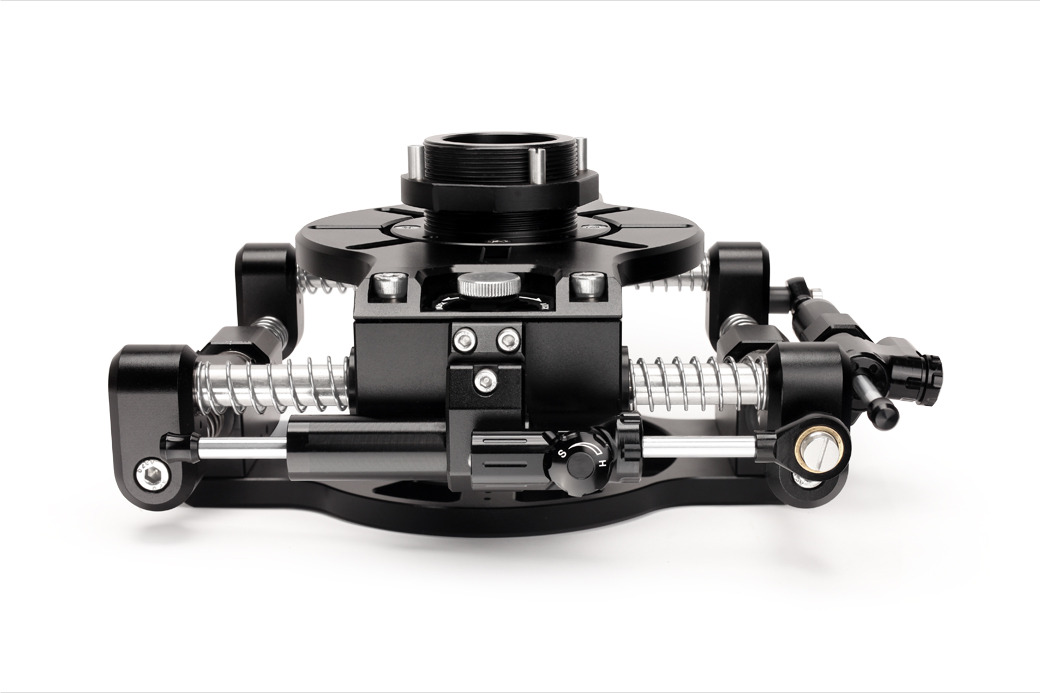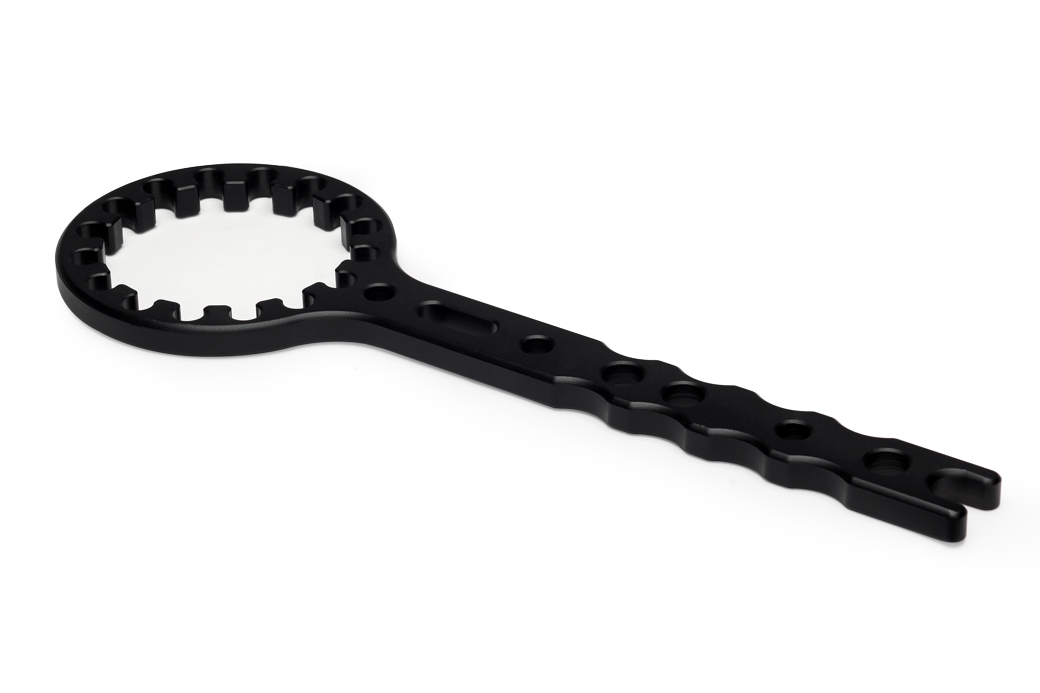 04.

Fast and Easy Mitchell Operations
The included Mitchell Key is flat, fast and useful. It enables easy and fast rigging of Mitchell mounts or Remote Heads to the vibration isolator.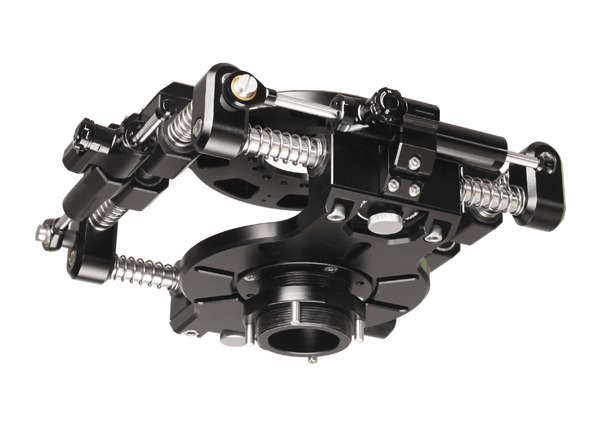 05.

Simplified Transport
The 2-Axis Vibration Isolator fits in a flight transport case to ensure full protection. This compact case is easy to carry with you to different sets and locations.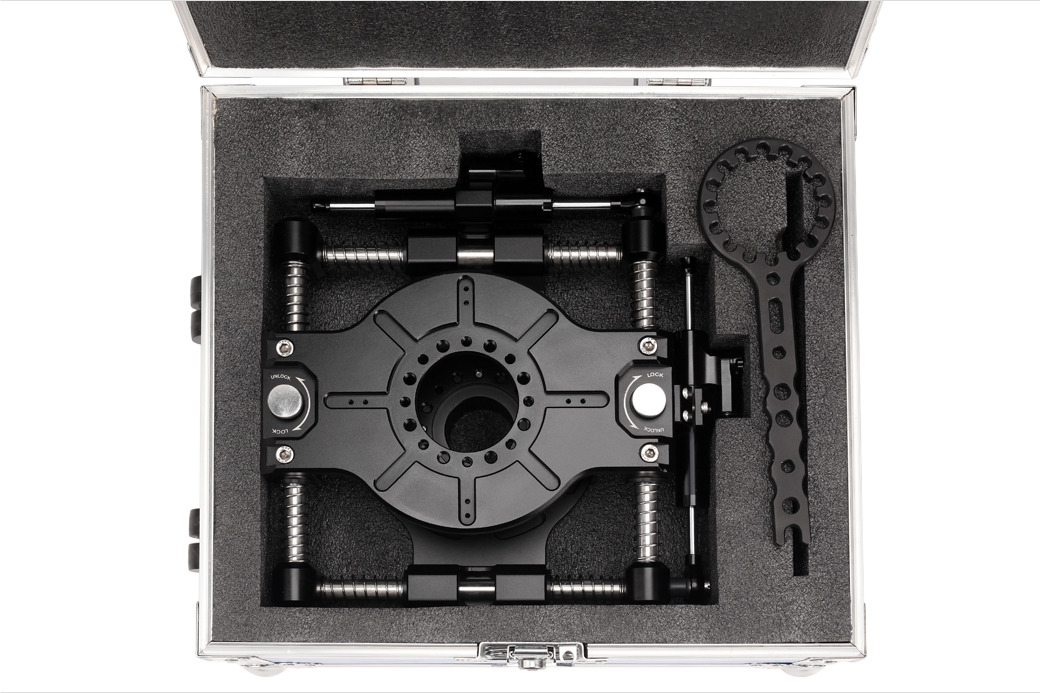 10kg / 22lb to 100kg / 220lb
8 springs + 2 adjustable hydraulic dampers
Standard Mitchell Mount
Accepts Optional 100mm bowl and 150mm bowl
-20° to 50° C / -4° to 122° F (with hydraulic shocks)
Proaim 2 Axis Vibration Isolator
---
Guaranteed Fast Delivery
For all orders
Quick and Efficient
Customer service

Easy Returns
Up to 30 days
1-Year Warranty
On All Products
---