---
Make Your Setup Much More Stable & Faster!
Promising Exceptional Performance with Finest Features!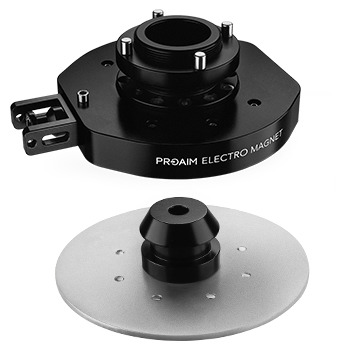 Quick, Quicker, Quickest
Bypass all the screwing & unscrewing with quick release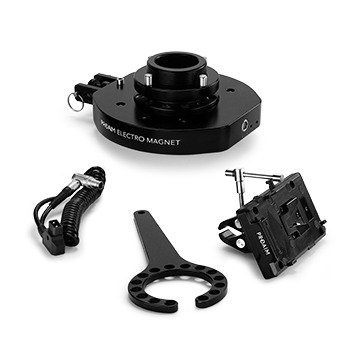 Design your oner/long take shot
Switch from a High-Angle to a Low-Angle view a whole lot faster in an easier way
Outstanding Safety
Out Of Battery! Don't Worry Your Cameras, Lens, and Stabilizers are secured with Auto-Lock Safety Pin
High-grade Aluminum & Steel
Proaim Mitchell Vibration Isolator for Camera Gimbals-(VB-MTCL-00)
Top: Mitchell Mount
Base: Universal Mounting Plate (for DJI Ronin 2 & Freefly MoVi Pro)
DC IN: 14V‐26V
Max current: 3A (16V)

Product Weight (Without Packing)
Product Gross Weight (With Packing)
1 x Mounting Plate (Top Mount & Bottom Mount)
1 x Wrench
Safety Lock
1 x D-Type Cable
1 x Battery Plate with Clamp (Front Side & Back Side)
Hard Case
01.


All-Versatile & High-Performance Gear
Unleash your artistic imagination with Proaim Electro Magnet Quick Release Mitchell Mount, a brilliant and secure electromagnet that connects cinema rigs together in a matter of seconds.
It lets you quickly attach or detach the camera or gimbal to any Mitchell dolly, tripod, Jib/Cranes, shock-absorber arms, or other Mitchell gears.
And gives you the benefit of switching from a high-angle to a low-angle view or vice versa while using a gimbal or camera to crane/jib or boom, perfect for capturing long take shots.
Besides, you can use it to shoot scenes up and downstairs in indoor and outdoor settings.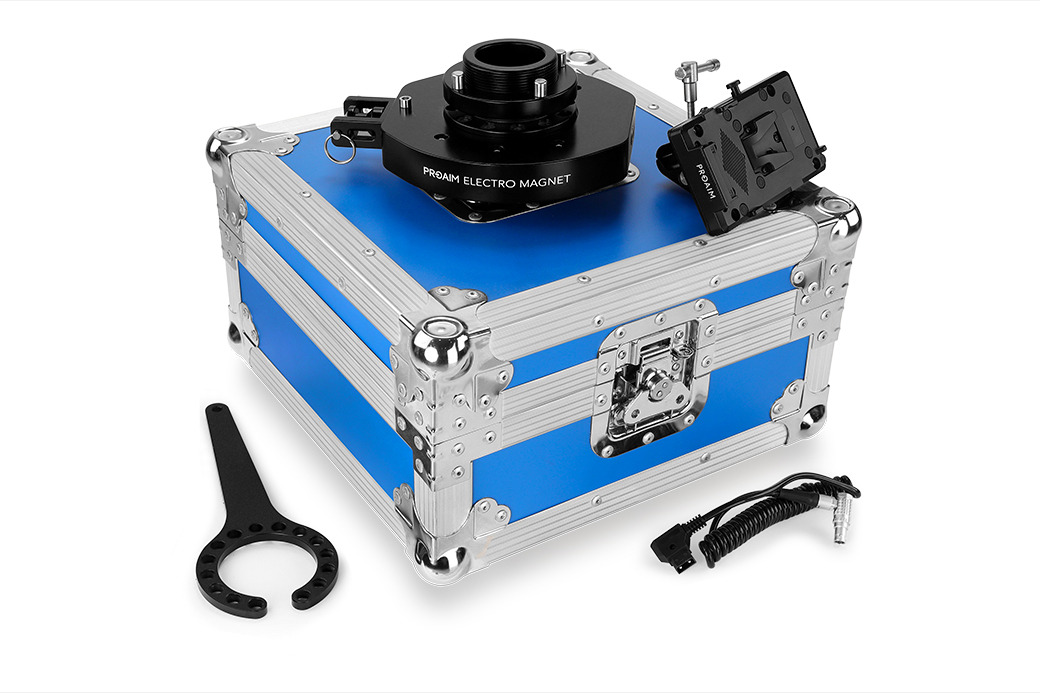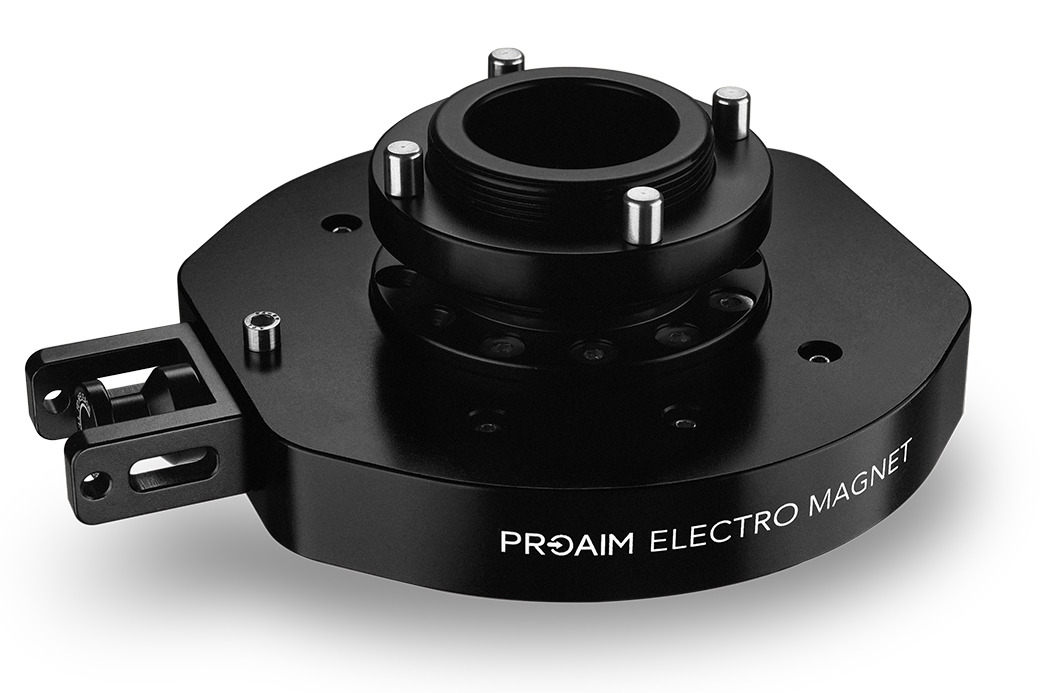 02.


Smart & Intuitive Design
Designed with utmost attention to detail, it is both beautiful and sturdy with outstanding stability.
The top mount is the Male Mitchell mount, which accommodates all industry-standard Mitchell-based gears.
And it has a steel plate with a built-in Universal Plate for the bottom support that is easily compatible with DJI Ronin 2 or Freefly Movi Pro.
This strong electromagnet can support a payload of up to 50kg/110lb, and unlike other magnets, it has a built-in pull motion rather than a pushing button to release. >
03.


Adaptable & Convenient
The electromagnet runs on P-tap power from any 12-volt P-tap source, and we have included a P-tap power cable to power your electromagnet from the V-Mount battery.
In addition to that, it comes with a V-lock plate with a P-tap out for V-mount battery mounting.
We also provide a Mitchell castle nut wrench for quick and secure Mitchell mount castle nut adjustment.
04.


Exceptional Safety
This electromagnet release offers you some great safety features.
Firstly, the release bottom is protected by a mechanical key so that whenever your rigs are positioned beneath the magnet, nobody can touch the button release, making it highly secure.
Next, a unique safety feature inside the Electro Magnet keeps the gadget in place even when the batteries run out or lose power.
And it comes securely and snugly packed in a solid and durable flight case with a unique foam liner for easy traveling and secure storage.
---
Guaranteed Fast Delivery
For all orders
Quick and Efficient
Customer service

Easy Returns
Up to 30 days
1-Year Warranty
On All Products
---
Is it possible to keep the hand Grip on the Ronin 2 Gimbal while using it with Proaim Electro Magnet Quick Release Mitchell Mount (QR-ELMG-01)?

It is not possible to use Proaim Electro Magnet Quick Release Mitchell Mount with Ronin 2 while using the hand grips on the Ronin 2 Gimbal.