Bring a Whole New Level of Creativity to your Shot Creation & Visual Storytelling!
Take Your Next Production To New Heights!

ELEVATE THE LEVEL OF CINEMATOGRAPHY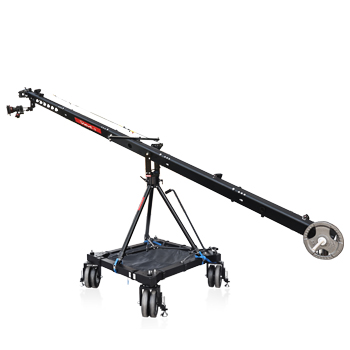 An All-Rounder
Jib that pushes the boundaries of technology! Combines everything you need to get dramatic sweeping and elevated shots.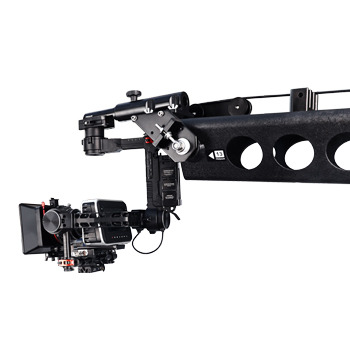 Boosts Creative Strike in You!
Explore your creativity as a Filmmaker; Get Perfect Gripping Scenes to bring out Emotions in your Shots.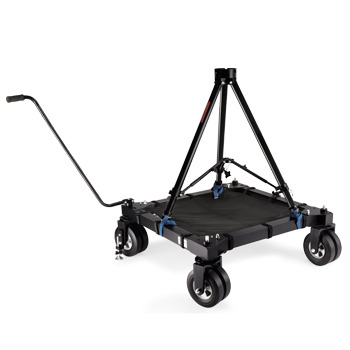 A Rock-Solid Foundation!
Jib Tripod Stand with Heavy-Duty Dolly; Offers a Sturdy base & Easy Transit; Excellent mobility coupled with a hefty payload.
01.


Creative & Professional Shooting Solution
Uplift your creative potential and tease your audience with suspense and impressive viewpoint using the professional Proaim Wave-9 40ft Crane/Jib with Big Heavy-Duty Stand and Dolly.
It lets you capture incredible smooth & dynamic shots while promising high reliability and maximum performance.
The Jib supports Pan Tilt Heads & 3-Axis Camera Gimbals & Video Film & Broadcasting Cameras.
And its sturdy structure made of High-grade CNC Aluminum offers excellent strength with a payload capacity of up to 35kg / 77lb.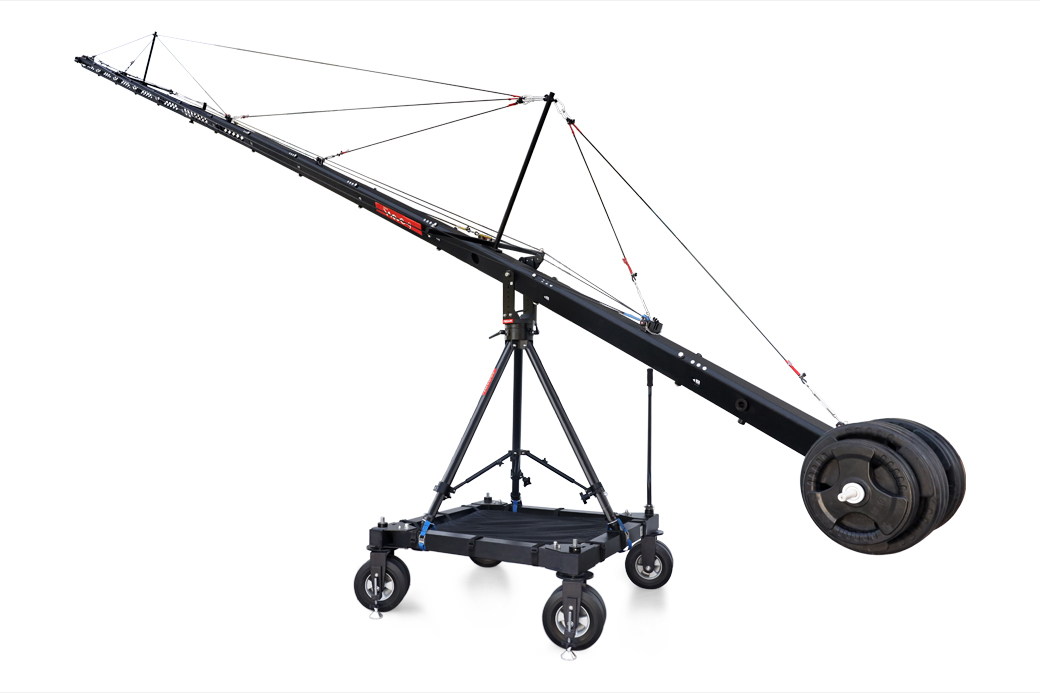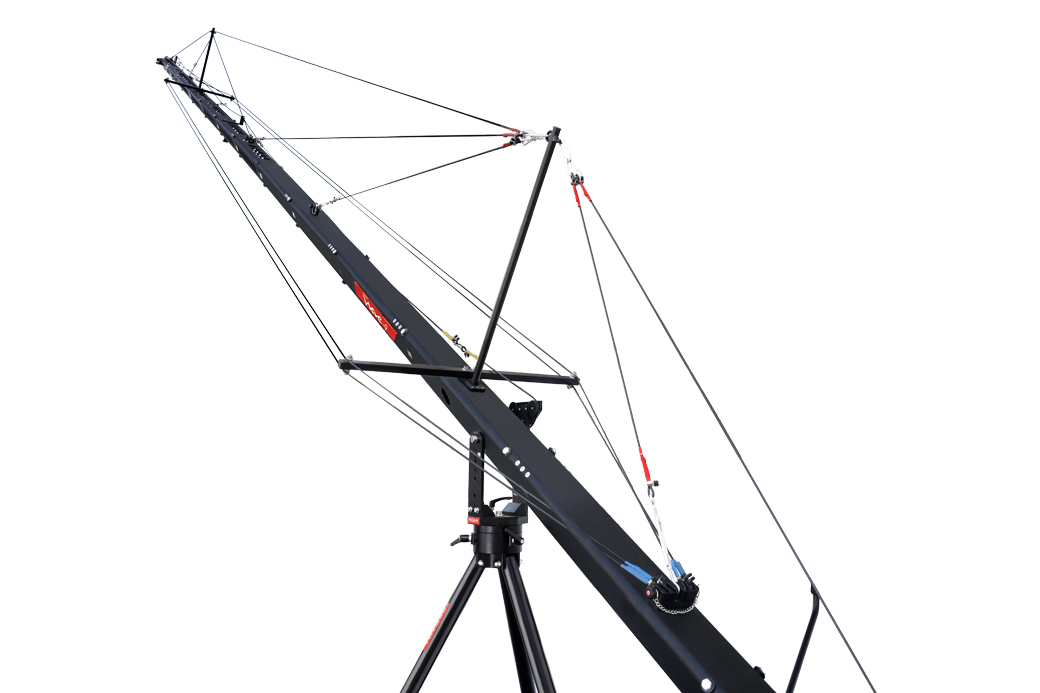 02.


Expertly Crafted High-Performance Jib
Our modular Jib is engineered for optimum reliability and performance.
It features a central Fork that offers smooth pan-tilt movements while absorbing the operator's undesired vibration or movement.
The color-coded suspension cables let you assemble the entire setup quickly.
These cables add stability to your Jib system by limiting distortions in any shooting environment.
And we have included Hi-tensile weight bars to add counterweights, offering perfect balance for steady and effective shooting.
03.


Smartly Designed Arm Sections
The triangular-shaped jib arm sections are divided into 13 sections and each section fit smoothly and securely into another one.
It has dual lock mechanism that strengthens the Crane System and makes it more durable.
Also, Arm length is adjustable, ranging from 16ft to 40ft (16ft, 22ft, 34ft & 40ft), perfect for any shooting scenarios.
Holes have been added to the tube section to save weight and reduce wind pressure without compromising the strength of the Jib.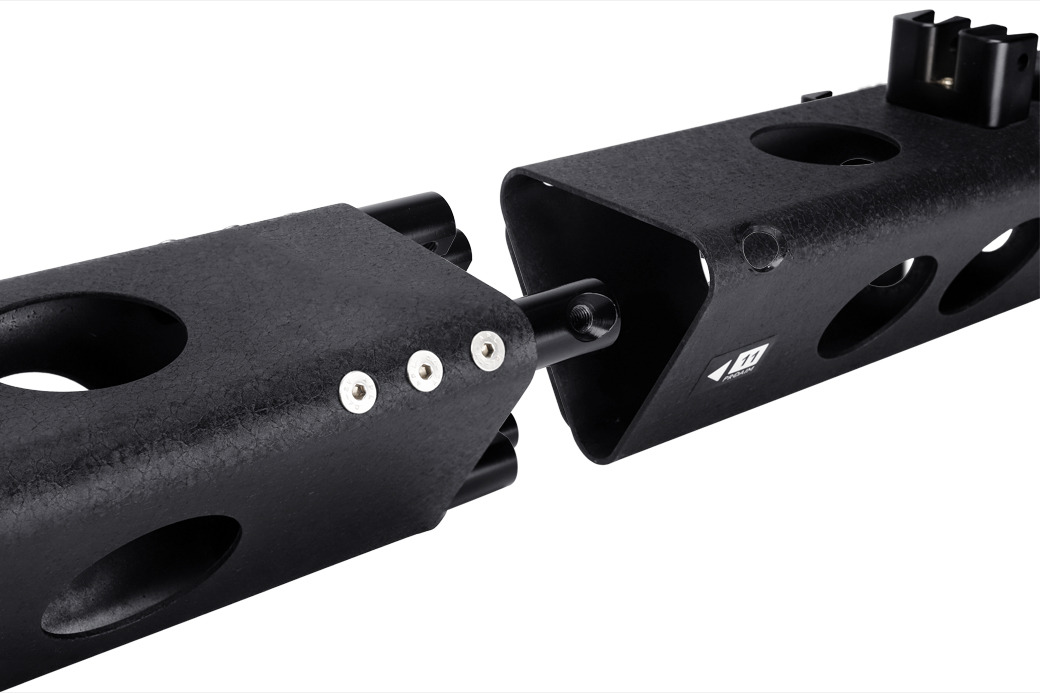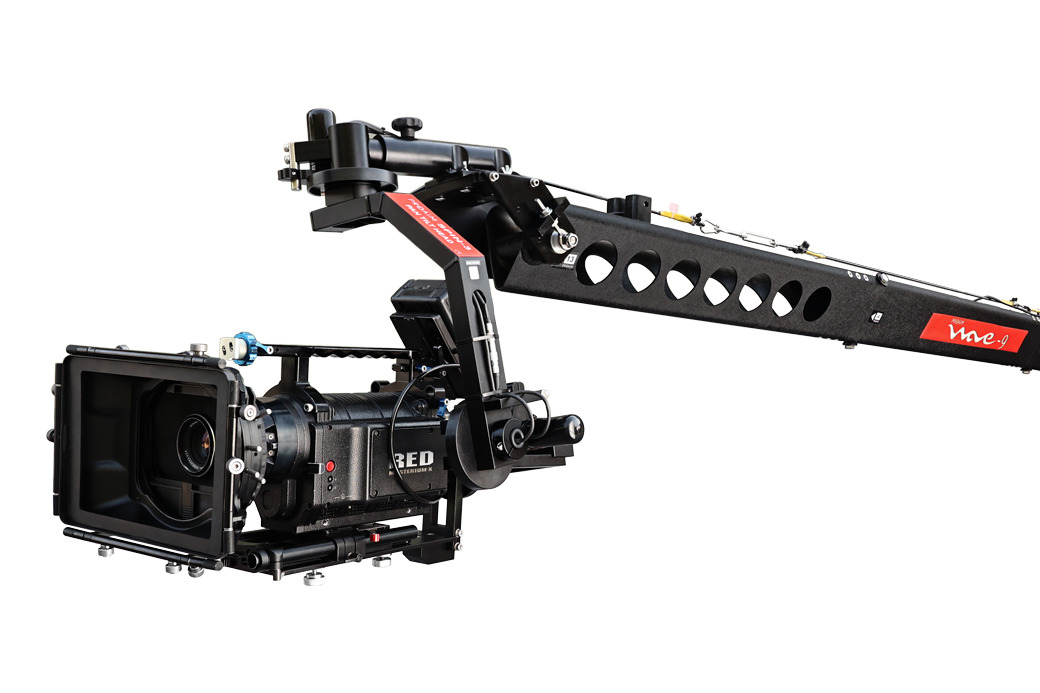 04.


Solid Foundation with Ease Of Movement
Since safety and stability are top priorities, we've paired a heavy-duty jib stand and dolly to give rock-solid platform for your 40ft crane.
The heavy-duty jib stand is super sturdy, and its unbeatable strength makes it an ideal support for your 40ft jib/crane.
And the heavy-duty dolly offers exceptional maneuverability with an impressive payload of up to 600kg/1323lb to carry & move the heaviest of loads with ease.
Adding to it, this portable floor dolly owns an outstanding framework with pneumatic wheels, leveling supports, steering, and wheel locks that upgrade your user experience.
05.


Simplified Carrying
A ten-pocket tool/accessory roll pouch is included for quick access to tools like Allen keys and wrenches, making tool storage sleek and effortless.
The Crane Package comes in custom-made storage cases to securely store and transport your gears.
And all these amazing perks outperform other jibs in the market, whether it's superior quality, optimum performance, or cost-effectiveness.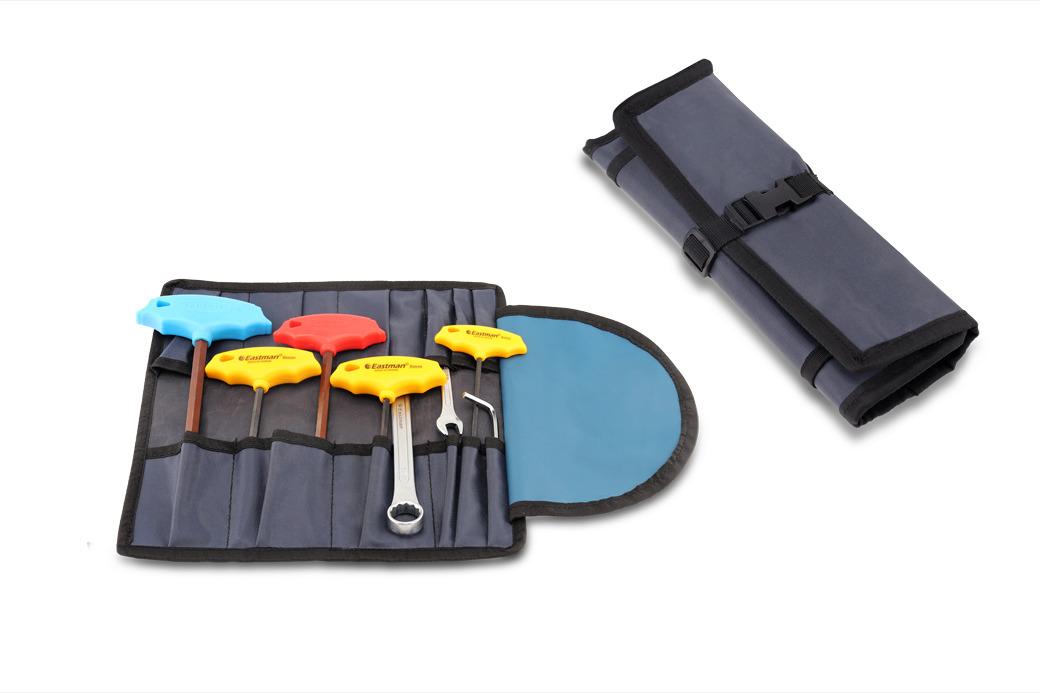 See how the Wave-9 40ft Camera Crane Works
Specifications(Camera Jib Arm)
Specifications(Big Heavy-Duty Jib Stand)
High-grade Solid Aluminum
Specifications(Big Heavy-Duty Dolly)
40ft Wave 9 Jib crane
Big Heavy Duty Jib Stand (HD-STD-B)
Big Heavy Duty Camera Dolly with floor wheels (HDD-B)
Storage & Packing Cases
| | |
| --- | --- |
| | Proaim Wave-9 40ft Camera Crane Base Package |
---
Guaranteed Fast Delivery
For all orders
Quick and Efficient
Customer service

Easy Returns
Up to 30 days
1-Year Warranty
On All Products
---